ODM leader Raila Odinga has once again questioned the source of the money his political nemesis William Ruto has been dishing out in churches and during his rallies.

Raila, who spoke while launching the Kisumu Street Party on Friday, called on his supporters to ensure six-piece voting in the August elections, especially in areas considered his strongholds.
The ODM chief poked holes in Ruto's philanthropic activities.
Ruto has been giving out millions of shillings during his political rallies saying it was his way of empowering the people but critics have questioned the source of his wealth.

In June 2018, DP Ruto said he has been a victim of hostile media and adversaries over the source of his wealth and declared that he will soon prove he is clean and incorruptible.
He believes he has been unfairly singled out for lynching without just cause.
"I have been in the spotlight by the media which appears to have done some work on me about my wealth," Ruto lamented before thousands of teachers and added soon the truth about this wealth "in the rumour mills will be put to rest."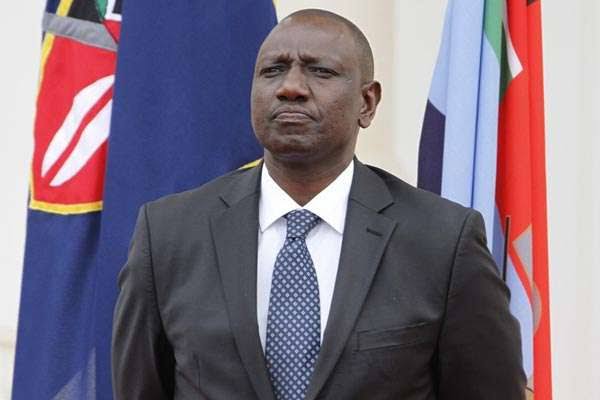 The DP further defended his wealth in September this year, when he said the government had ganged up against him because he had shown that hustlers could also become rich.

He said he had been accused of inciting the poor yet all he had done was show the economically disenfranchised population that they could also climb the economic ladder.

Raila who exuded confidence he will floor Ruto also said he will seal corruption loopholes that have been used to embezzle public funds to ensure his Sh6,000 per month social protection plan for vulnerable families is implemented.
"Having worked in government for five years as prime minister, I know where the funds are and how to get them. We will ensure leaders don't steal public funds,"

said Raila who spoke in Ugunja sub-county during an ODM delegates meeting on Saturday.
And while speaking in Kisumu on Friday, Raila said:
"He spends over Sh100 million every month in fundraisers. Even the major companies cannot afford to spend that kind of money at that rate and remain in business."
He said the DP's salary does not allow him to make the kind of donations he has been making.

However, Ruto defended his donations, saying Raila does not like "because he is stingy".
"He belongs to jail because his money is ill-gotten,"

said the ODM boss in a statement that is likely to reignite the debate on wealth declaration by public officials even as the country heads into the August elections.
---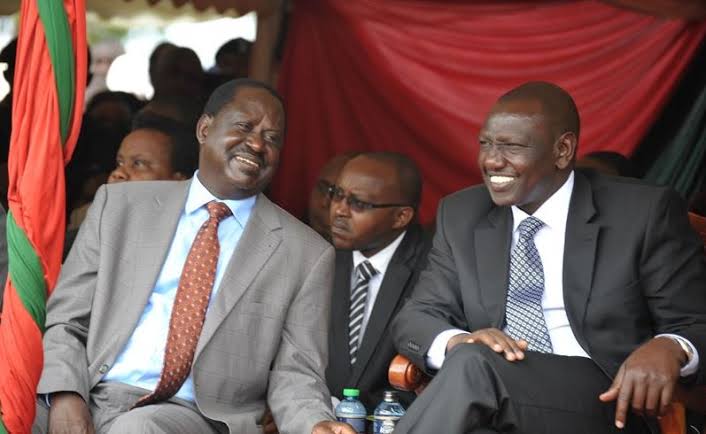 It comes as the DP's donations made headlines as groups clash over the money during rallies.
"He has dared me to a political contest and I want to tell him that I have stepped into the ring and I am ready," said Raila adding; "He should also know that Christians and churches do not fancy corruption and proceeds of the vice."

"I am the right person to succeed President Uhuru Kenyatta and I have what it takes to transform our economy."
Raila said his administration will focus on wealth creation in counties under the slogan "Uchumi Mashinani".
He said he will emphasize his proposed social welfare programme while increasing investment in modern technology.

Raila said he will also provide investors with tax relief of up to seven years to enable their businesses to grow. "I am determined to transform the country by ensuring every sub-county is producing a product that can sold and add to the economies of our regions."

These promises were among goals Raila and Uhuru were hoping to achieve through the Building Bridges Initiative that flopped.
"We also want to create meaningful jobs. Let no one tell you that all jobs are the same,"

said the ODM chief.
He called for six-piece voting to ensure ODM has enough members in the county and national assemblies as well as the Senate to defend its policies.
SOURCE : The Standard