NUP president Kyagulanyi Sentamu Robert AKA Bobi Wine has penned an emotional tribute to his fallen bodyguard Frank Ssenteza.
Senteza died last December in a scuffle between Kyagulanyi's campaign team and security teams including the Uganda police and the Uganda people's defense forces army
Kyagulanyi took to his social media to mark one year of his comrade's death writing;
"Today marks one year since comrade Francis "Frank" Ssenteza Kalibbala was murdered at Busega round about by the military. The unprecedented violence we were subjected to by security forces saw hundreds of citizens and comrades including the late Frank paying the ultimate price."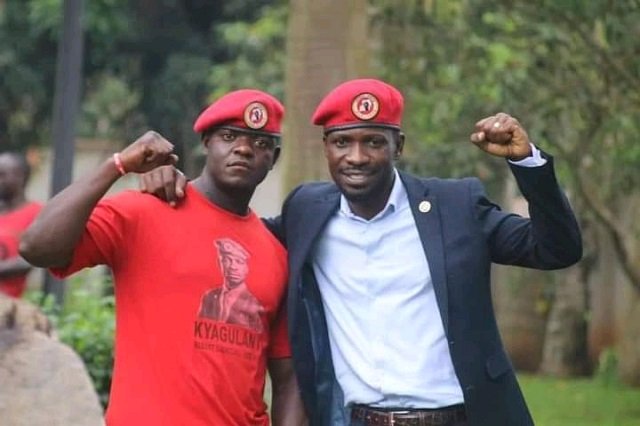 Kyagulanyi continues;
"At the time of his murder, Frank was part of my security team. He was not just guarding me for the sake of it. He died guarding the aspirations of millions of citizens who yearn to live dignified; empowered lives following years of unceasing State oppression and deprivation."
Kyagulanyi says Frank died protecting "the revolution"
He died guarding the honour of Ugandan parents who toil through scarcity to raise upright, responsible children only to lose them to an ever-insecure dictator at the most productive stages of their adulthood. Frank died guarding our revolution. May his soul rest in peace.