Winnie Nwagi aka fire baby spiced up Friday night with a career-spanning extravaganza of a concert at Lugogo Cricket Oval.
Under her management label Swangz Avenue and with the help of top sponsors club(Nile Breweries) and KT Events management Nwagi pulled off a show like no other.
The concert started off with music and hype from Mc Salvador and Mc kawuki as fans kept streaming into the cricket oval, filling the place to the brim.
The opening acts too did not disappoint with Rick man taking the stage first followed by Nina Roz, spice Diana( who took time off her performance to remind us of her own concert in January). Then came sheebah , fefe Busi and of course swangz Avenue artistes vinka and Azawi
Unlike other concerts I have attended here, fans filled Lugogo cricket oval as early as 8:30…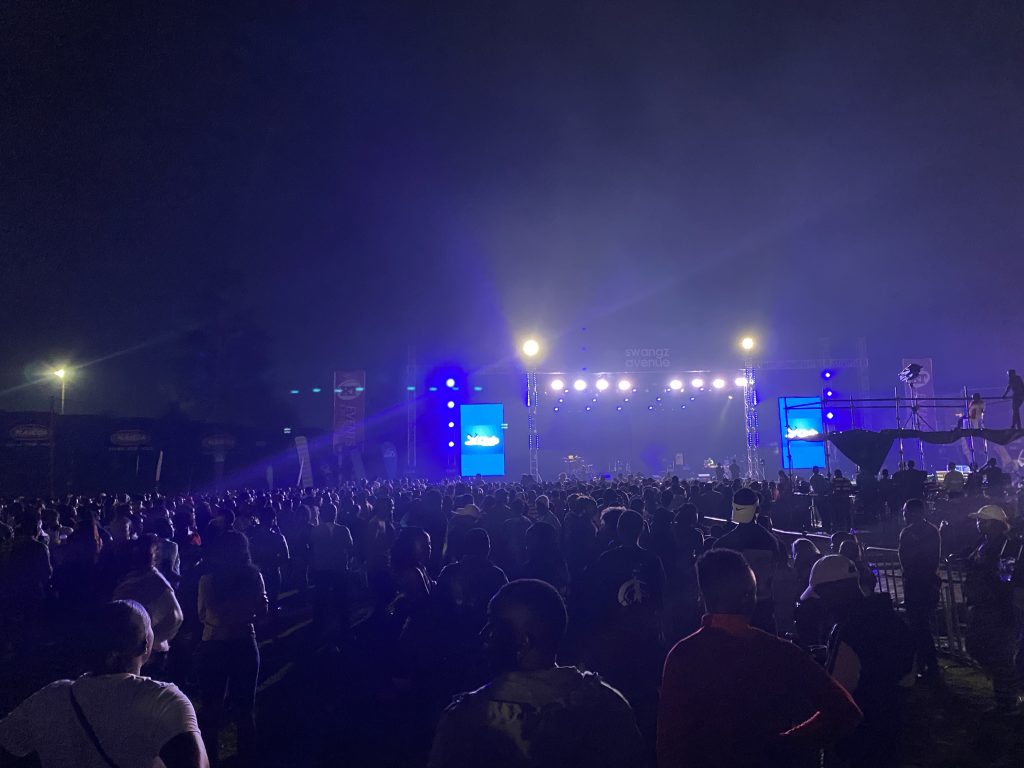 When it came to the performance, Nwagi did not disappoint as she threw up one of the most exhilarating performances.
Her first stage appearance was animated with a fireworks display at around 10 pm followed by dead silence and anticipation from the audience.
The stage went dark for a couple of minutes and shortly after, on the two large LED screens nwagi told her story of people who criticized and threw shade at her name mentioning former urban TV presenter Tina Fierce( if you remember her scoop on scoop show). In her usual unfazed take no prisoners approach, Nwagi looked at the screen and laughed as she mocked her haters.
Nwagi then went on to perform some of her old hits starting with her first Musawo to the latest Malaika.
Fashion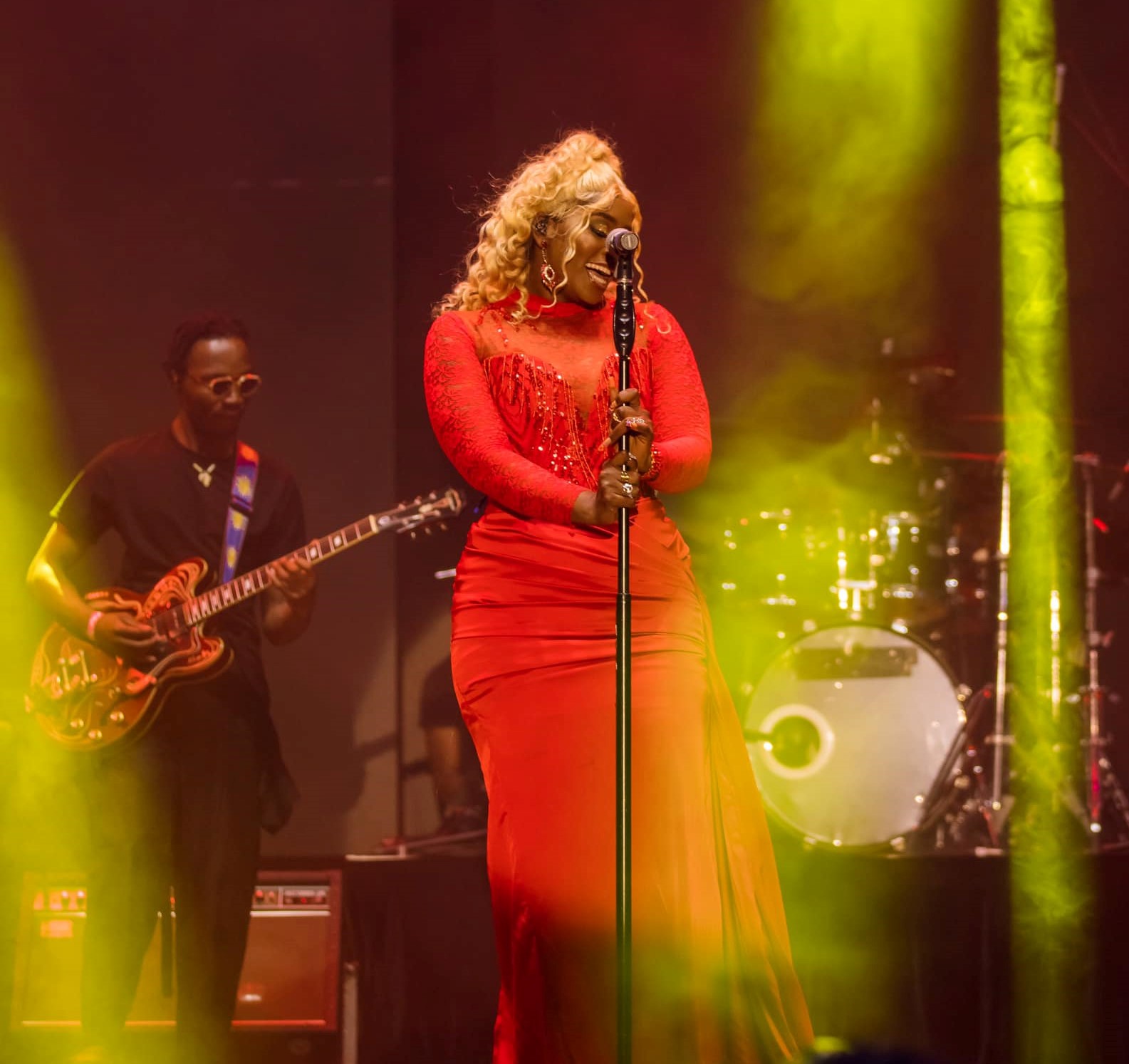 Winne Nwagi appeared on stage in a big red long descent dress which was a shocker given that she often appears in skimpy clothes.
The show presented a bit of nostalgia when Nwagi's long descent dress was unwrapped till she could show full body skin through her inner dress netted jumpsuit which excited her fans even more.
At the same concert, there were a couple of transitions in music since she has songs that involve the traditional kiganda drums and dances like kano koze, , kwata Esimu and sasi kunyama . She also took time to pay respect to Dans kumapesa her late friend and producer who she said believed in her from the start and she wished he was here to witness this mega concert.
The crowd
Attendance was dominated by ladies dressed in short skimpy clothes taking the trend from Nwagi herself; one female half-naked fan was overheard saying;
"we were sermoned by the ashawo queen and now we are here in full capacity"
According to revelers, Nwagi gave them a memorable show that they will never forget adding that the two hours of her performance were worth the money they paid. They also promised to continue supporting her music saying that she is a good singer who only gets indisciplined when provoked.
Meanwhile, the singer thanked her loyal fans for turning up in such big numbers to her first show on a very big ground like Lugogo.