Armed men in plain clothes and driving in a drone van have attacked Journalist Remmy Bahati's home in Fort Portal kidnapping 3 people.
Bahati took to her twitter handle to sound the alarm.
She said the armed men in plain clothes attacked her father's home in Fort portal reportedly on the hunt for guns that they alleged her brother Kelvin had
She says when they didn't find any guns at the house they instead took her brother, cousin and a visiting friend and drove off to an unknown location.
"Armed plain clothed men driving a drone with no plates have stormed my 76yr old father's house in Fort Portal City searching for 'guns'. They didn't find any & abducted my brother, cousin and his friend who was visiting. Their whereabouts are unknown. Help me find them" Bahati wrote on her twitter handle
The US based Investigative reporter published a screenshot of a conversation with one of her family members showing a photo of her ransacked family home in Fort portal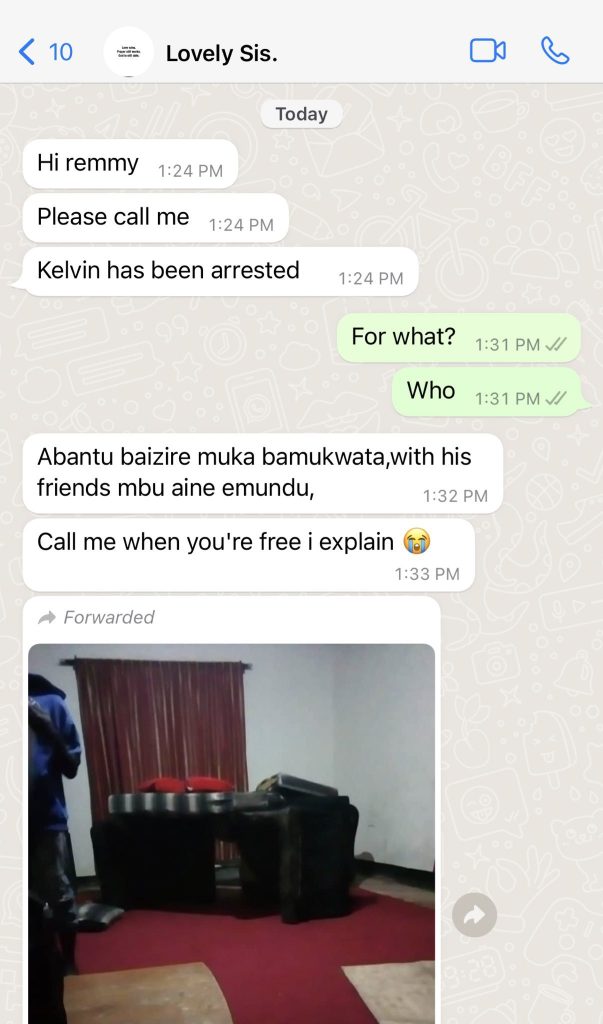 Various reports of similar armed men in Toyota Hiace vans commonly referred to as drones randomly abducting people have surfaced recently with some even caught on camera.
Last week, NUP president Kyagulanyi Sentamu Robert took to his twitter handle to list names of various people whom he alleged had been taken by the drone operating security operatives.
Kyagulanyi said 15 of his supporters, picked up between this month and the last one, were being held incommunicado. 
Six of these were arrested in the past three weeks alone, according to the NUP. These include Bashir Kasagga, whom armed men wearing what looked like UPDF uniform picked on September 6, Jakaana Nadduli, a son of former minister Abdul Nadduli, Teddy Nalubowa, a businesswoman, and journalist Kenneth Kavulu of Buganda Broadcasting Service (BBS) Terefayina.
In March, Assistant inspector General of police Erasmus Twaruhukwa denied knowledge of the use of vans commonly known as drones in police operations.
No security agency has issued a statement yet on Remmy Bahati's revelations.