NUP president Kyagulanyi Sentamu Robert also known as Bobi wine was held for 12 hours at the Dubai International airport.
The musician turned politician says the authorities at the airport took him away since he arrived and questioned him.
"Landed in Dubai at 8:30pm. It's now 5am. I've been held & interrogated for 8hrs.
Bobi wine said he was asked about the NUP leadership and his family members.
"They asked me about NUP, it's leaders, their phone numbers, my family members & their contacts! I have all necessary travel docs."
He also alleges that his travel documents were also taken.
Released at last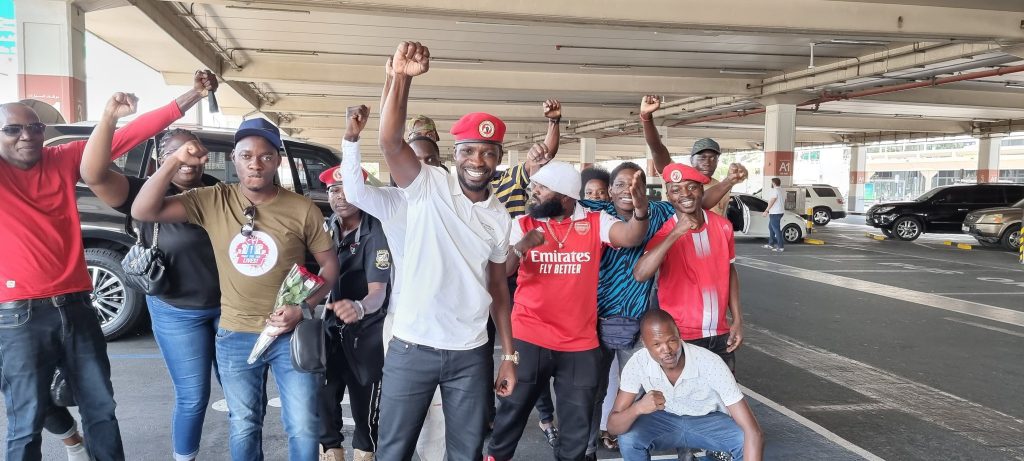 The opposition leader and strong critic of the Ugandan government was later on released by the Dubai authorities and he made the update on his twitter handle
"After 12 hrs,( 8:30pm to 9:30am) I've been finally allowed into Dubai. Hoping that our charity concert, which seemed to be the source of these issues, will be allowed to proceed. We're only trying to raise awareness and assist the many Ugandan and African Immigrant workers." he said
Kyagulanyi is in Dubai to perform at a charity concert to raise funds for Ugandan migrant workers
"In Dubai to perform at a charity concert to assist some of the Ugandan immigrant workers." Kyagulanyi wrote before his release