Something "fishy" has always seemed to be brewing at the Old Traford, home of Premier League giants Manchester United, something that neither journalists nor the atmosphere around the theater of dreams got wind of. Or if they did, they would never let the cat out of the basket about.
On one matchday for England's arguably most decorated team, Cristiano, who was an unused substitute in the game walked off the field before the full time whistle.
"Georgina called me and said if I'm not home by 11 PM, she will lock the door and I'll sleep outside," Ronaldo replied to a journalist in one of the interviews that followed the incident.
Piers Morgan interview with the five-time Ballon D'or winner last week was a lid-opener to the fights that have been happening in the team between the management and Ronaldo.
In the intense interview, Ronaldo says that there was no respect for his family, sick son and his entire private life. It is not clear whether his response to Morgan replays the iconic player's response in earlier interviews.
"I feel betrayed by Manchester United. I feel the manager and all the people around him want me out of team," Ronaldo said in the interview with Morgan.
Months ago, multiple international media houses reported that Georgina, Ronaldo's wife had got a mis-courage after months of expecting.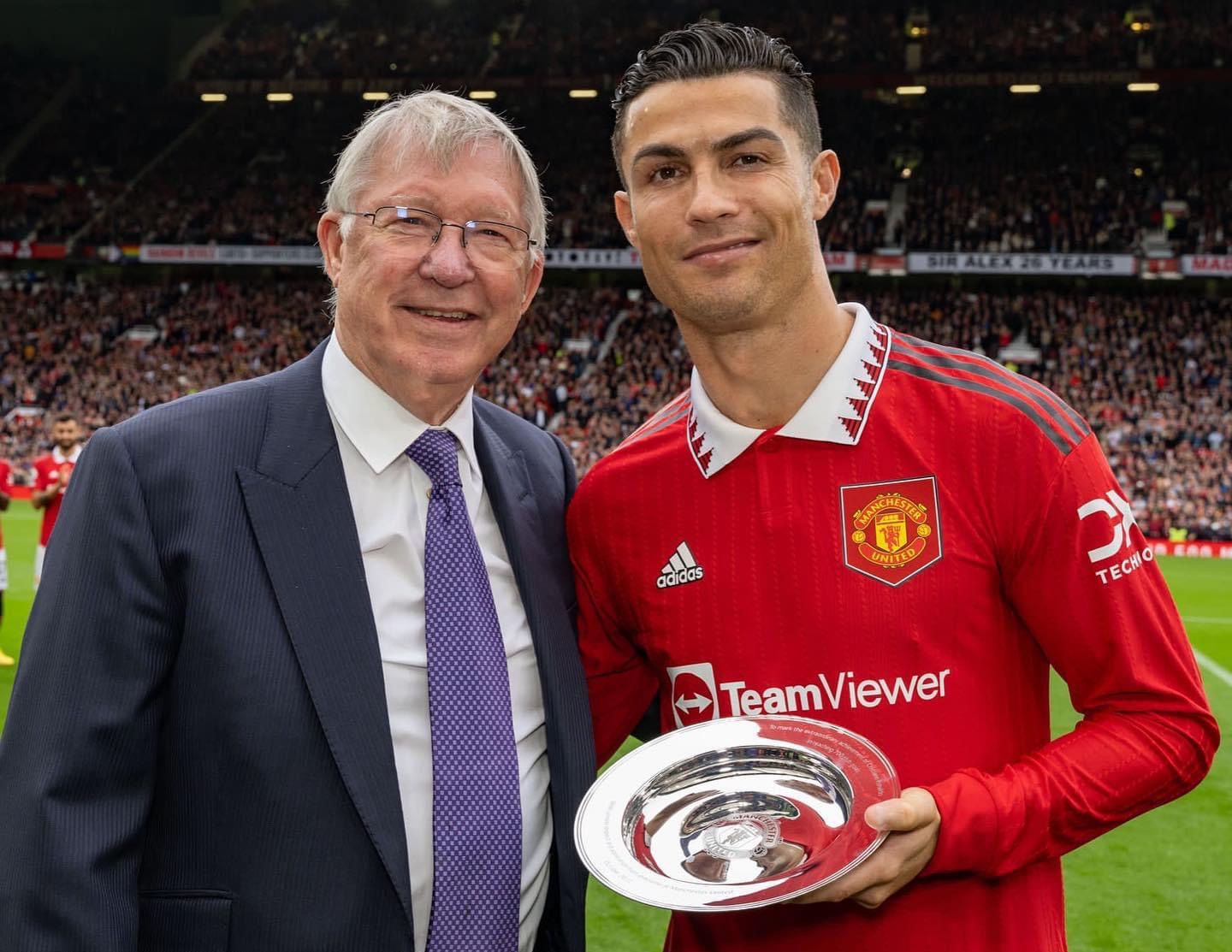 Finally, last evening the club announced that it had parted ways with the Portuguese international with many football fans concluding that there had been a fight brewing within the dressing room of one of the oldest clubs in the world
"Today, the 22nd of November 2022, Manchester United issued a statement thanking Cristiano Ronaldo for his immense contribution across two spells at Old Trafford," in part read the statement from the club.

In a rejoinder Ronaldo said, "Following talks with Manchester United, we've mutually agreed to end our contract. I love Manchester United and I love the fans, that will never ever change.
It feels like the right time to seek a new challenge. I wish Man Utd all the best."

"Everyone at Manchester United remains focused on continuing the team's progress under Erik ten Hag and working together to deliver success on the pitch," he added.
CR7 won the Ballon D'or with Manchester United in 2008 defeating Lionel Messi and Fernando Torres. He became the fourth Manchester United player to take the award and the first since George Best in 1968. His win sparked off a 10-year dominance award between him and Lionel Messi which led to an intense rivalry between the two players.
This comes when the 37-year striker is in Qatar for World Cup with his country Portugal.