"South Sudan economy has improved since 2018 with our implementation of the peace agreement, so we are urging people to come back and invest home," Ambassador Simon Juach Deng said giving his remarks at the SPLM 40th Liberation Anniversary celebrated on the 16th May at the South Sudan embassy in Kampala Uganda.
Amb Juach called upon all potential investors from the neighboring  countries mostly in the East African community to come and invest in Southern Sudan to help the country and the region grow.
"We have both licensed and unlicensed Ugandans doing businesses in south Sudan, and there fore am inviting you to pass on the message that there is peace across the country" said Amb. Simon Juach Deng.
Uganda being a hospitality country started hosting South Sudanese refugees during colonial times and according ambassador Deng the exact number of South Sudanese hosted in Uganda is not known how ever they're aware of places like Kayunga Bweyogerere and Bombo that have descendants from S. Sudan who are now Ugandans.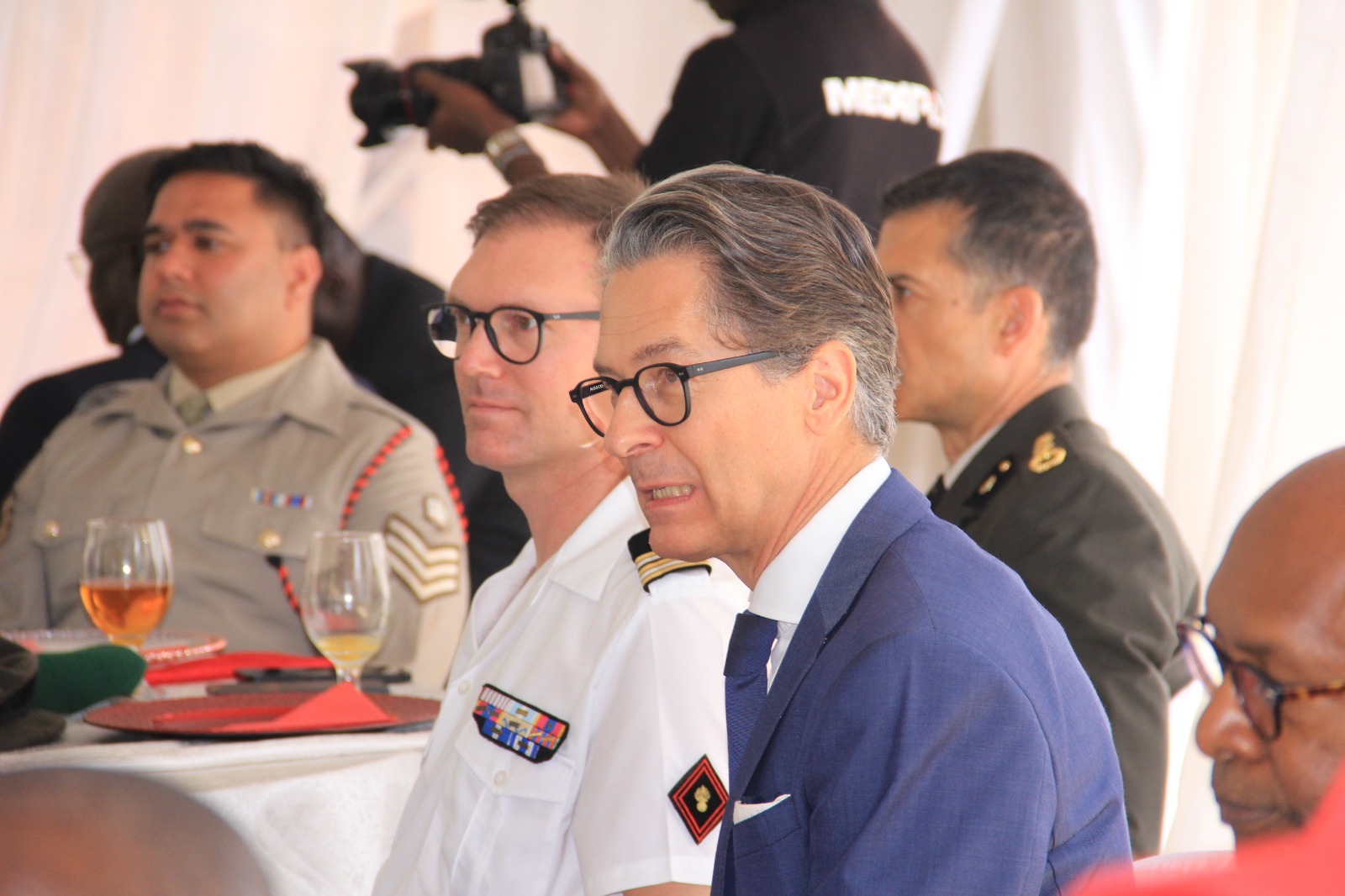 " We're really very appreciative again to the government of Uganda led by NRM to the Ugandan people that have hosted S. Sudan all over the country thus my appeal to the S. Sudanese to protect the laws of Uganda, be law abiding citizen," Amb. Deng urged to South Sudanese in Uganda.
On the celebrations, Maj Gen Kuol Deng, the Director General External and Public Relations of the South Sudanese Peoples' Defence Forces gave the history of SPLM that started way back in 1983 and why it's important as South Sudan commemorate this day. South Sudan seceded from North Sudan also known as Khartoum, the fight for cessation started in 1955 with South Sudan fighting against Khartoum in the Anyanya rebellion.
"What is happening in Khartoum, Khartoum is now completely destroyed, people of Sudan are just awakened to the dangers of war". Said Maj. Gen Kuol Deng.
"We're trying all our level best that war must stop because its not benefiting anybody". He added.
South Sudan People's Liberation Movement (SPLM) started in 1983 with current Chairman as H.E Salvar Kiir after a power sharing deal that was made in 2005.