Former Trump White House chief of staff Mark Meadows has turned over to the House select committee investigating the 6 January Capitol attack a PowerPoint recommending Donald Trump to declare a national security emergency in order to return himself to the presidency.
The fact that Meadows was in possession of a PowerPoint the day before the Capitol attack that detailed ways to stage a coup suggests he was at least aware of efforts by Trump and his allies to stop Joe Biden's certification from taking place on 6 January.
The PowerPoint, titled "Election Fraud, Foreign Interference & Options for 6 Jan", made several recommendations for Trump to pursue in order to retain the presidency for a second term on the basis of lies and debunked conspiracies about widespread election fraud.

Meadows turned over a version of the PowerPoint presentation that he received in an email and spanned 38 pages, according to a source familiar with the matter.

The Guardian reviewed a second, 36-page version of the PowerPoint marked for dissemination with 5 January metadata, which had some differences with what the select committee received. But the title of the PowerPoint and its recommendations remained the same, the source said.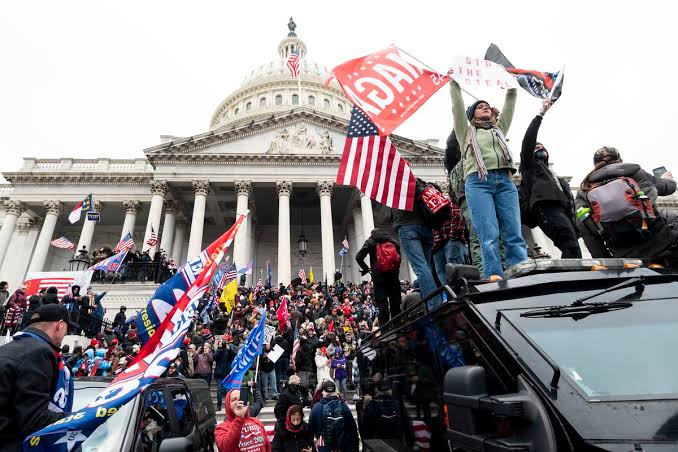 Senators and members of Congress should first be briefed about foreign interference, the PowerPoint said, at which point Trump could declare a national emergency, declare all electronic voting invalid, and ask Congress to agree on a constitutionally acceptable remedy.
The PowerPoint also outlined three options for then vice-president Mike Pence to abuse his largely ceremonial role at the joint session of Congress on 6 January, when Biden was to be certified president, and unilaterally return Trump to the White House.

Pence could pursue one of three options, the PowerPoint said: seat Trump slates of electors over the objections of Democrats in key states, reject the Biden slates of electors, or delay the certification to allow for a "vetting" and counting of only "legal paper ballots".

The final option for Pence is similar to an option that was simultaneously being advanced on 4 and 5 January by Trump lieutenants – led by lawyers Rudy Giuliani and John Eastman, as well as Trump strategist Steve Bannon – working from the Willard hotel in Washington DC