The Government of the United Arab Emirates UAE has stopped the issuance of 30 day visas commonly referred to as Visit Visas to Ugandans, a government source confirms.
The UAE has also stopped the issuance of the short stay Visas to 20 other mostly African nationalities.
The list includes, Ghana, Sierra Leone, Sudan, Cameroon, Nigeria, Liberia, Burundi, Guinea, Gambia, Togo, DRC, Senegal, Benin, Ivory Coast, Congo, Rwanda, Burkina Faso, Guinea Bisau, Comoros and the Dominican republic.
The move comes after rocky relations between the government of UAE and Ugandan Migrant workers who claim they are stuck in Dubai.
Opposition political party NUP has since launched a charity drive to bring back the stranded Ugandan Migrant workers.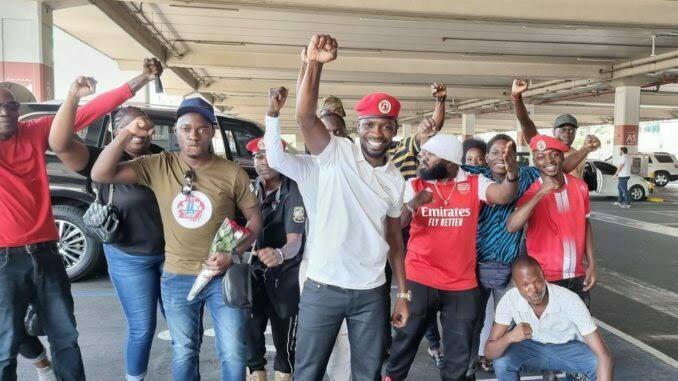 This month when NUP president Kyagulanyi Sentamu Robert traveled to Dubai for a charity concert, he was held at the airport and questioned for hours. His concert was later cancelled under unclear circumstances.
The government source who preferred anonymity however says the issue is far from Uganda alone, it has alot to do with Nigeria. The issue has alot more to do with an influx of Nigerian migrant workers some of whom have turned into criminals while in Dubai.
In September, the United Arab Emirates banned Nigerian under the age of 40 from getting tourist Visas due to high levels of criminal activity registered in Dubai by Nigerian citizens.
The chairperson of Nigerian in the Diaspora said the reason for this was bad manners that Nigerians were exhibiting in UAE which forced the country to tighten it's Visa rules.
''What the Dubai authorities have done is this; they have made the visa processes more stringent. If you are below 30, there is no visa for you; it is so difficult. They make it so stringent that you won't be able to fulfill it; it does not matter who you are.

''Secondly, if you are going to Dubai now, you have to provide a six-month bank statement, you have your ticket, and you must show proof of accommodation where you are going to stay. If you lie about where you are going to stay, they are going to know, so they are going to turn you back," Dabiri-Erewa stated on a programme on Arise Tv.
Our source at Uganda's ministry of internal affairs says following this, Nigerian criminals had now opted to forge Ugandan and other country passports to circumvent this new UAE law which could have caused the clumpdown.
"Those Nigerians have become a problem, and now they have messed it up for all of us, because now they were even forging our Passports"
A Ugandan Tour operator who also preferred anonymity revealed to us the challenge of cancelling all her clients who had been scheduled to visit Dubai on holiday.
"I called the Visa office in Dubai and they told me for Uganda right now, they are not processing short stay Visas. This is after clients had already booked with me. It has really been a huge loss" she said