Mulago hospital is Uganda's largest hospital and most advanced public hospital, meant to be the epitome of excellence in medicine and care.
For those who cannot afford expensive private hospitals in the capital city, Kampala, Mulago is the only resort.
But the hospital is hiding a deep secret, one that we have found out through an investigation that has spanned months and after months of looking for a way in, we managed to get one of the Mulago doctors who allowed to speak to us anonymously. We will call him Doctor Roland (Not real name)
According to him, Mulago hospital is grossly understaffed, and in the ICU where every minute counts, lives are being lost simply because there are no health workers to attend to patients.
"Right now if you go to Mulago in the ICU because that ICU, the main one, the one we were having in covid, there are 28 beds. You find it full with 3 Nurses and one doctor on duty." He says adding that

"there is this main part and the other extension part full. So as you are attending to patients this side, the other side they are dying."
Doctor Roland says they can only do so much in saving the lives of those they can attend to, the others are left to die as they watch on
"Ofcourse you have nothing to do, you can't tear yourself into two." he said
Intensive care is the highest level of medical care available at any hospital and patients here are at their weakest. To put it simply, most patients in the ICU have organs that have been too damaged by disease that they can not support their vital processes like breathing and on their own. The intensive care machines are then brought in to support the patient's life as the organs heal.
Equipment that may be used in an ICU includes:
a ventilator – a machine that helps with breathing; a tube is placed in the mouth, nose or through a small cut in the throat (tracheostomy)
monitoring equipment – used to measure important bodily functions, such as heart rate, blood pressure and the level of oxygen in the blood
IV lines and pumps – tubes inserted into a vein (intravenously) to provide fluids, nutrition and medication
feeding tubes – tubes placed in the nose, through a small cut made in the tummy or into a vein if a person is unable to eat normally
drains and catheters – drains are tubes used to remove any build-up of blood or fluid from the body; catheters are thin tubes inserted into the bladder to drain urine.
Someone in an ICU will often be on painkilling medicine and medicine that makes them drowsy (sedatives). This is because some of the equipment used can be uncomfortable.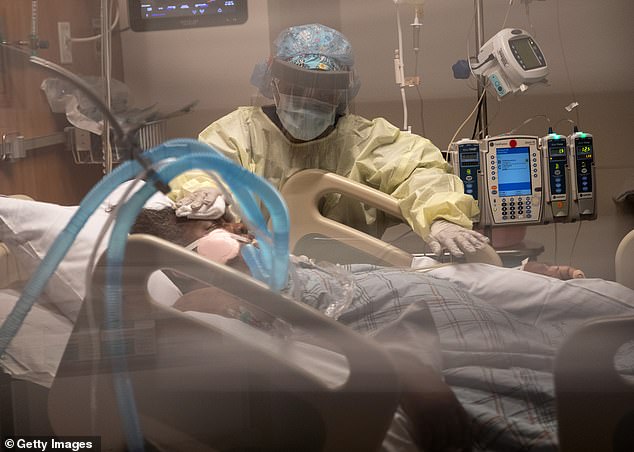 Doctor Roland however says the equipment is available and the oxygen issue was fixed after a story I did in 2021.
"actually when you ran that story, BB (Byarugaba Baterana) was under a lot of pressure, so they came and rectified the oxygen part most of the machines were worked on."
When a patient is placed in ICU, they are not allowed visits from family, it is upto the doctors to give updates about the state of the patien's health to the family.
We asked Doctor Roland about what they tell the relatives of the patients knowing the state of affairs inside.
"the relatives, of course we don't allow them in so for them they will not know what is happening inside, we will just tell them that your patient has died."
Doctor Roland says whereas they are overwhelmed with the understaffing, they still receive patients, those who can not afford or fail to pay for Kampala's high end private hospital ICU treatment.
"you find the patient can get agitated and he pulls out the endo-tracheal tube, the machine is not ventilating, by the time you run to attend, the patient has been hypoxic and the patient has died."

"As you clear away that one, there is one already on the door who has already booked (That bed)"

"Because these days most hospitals their intensive care units. You fail to pay like in a week, (they say) go to Mulago."
According to the NHS under normal operations, there should be 1 nurse for every 1 or 2 patients in the ICU.
Studies have shown that appropriate nurse staff helps to achieve clinical and economic improvements in patient care, including enhanced patient satisfaction, reduction in medication errors, incidences of fall, pressure ulcers, healthcare-associated infections, patient mortality, hospital readmission and duration of stay, patient care cost, nurses' fatigue, and burnout.
The higher workload and lower nurse-to-patient ratio increases the risk of medication errors, iatrogenic complications, hospital morbidity, prolonged hospital stay and compromised patient safety.
International studies recommend a Nurse-to-patient ratio of 1:1 in Intensive care units meaning every patient should be attended to by a nurse for ventilated patients while for non-ventilated patients, the ratio is 1:2.
Doctor Roland however says in Mulago's ICU, they are 3 nurses for 28 patients a number that is way above the acceptable standards also revealing that most doctors in the ICU are just volunteers.
"They even call, please can you come and give a cover. Of course when (a doctor) has that heart, you say okay today I'm free, I can go and give a hand. Most doctors there, the intensivists who work are not on government pay-roll, they just come out of heart to come and do a round, he goes back to his usual activities, so you find it is only one doctor and 3 nurses, 28 beds full." he said
Doctor Roland also reveals that the case is the same in the Peadiatrics ICU and children are dying.
"We had to divide, we set up another ICU in old Mulago ward 14 for covid because we still have those patients. Right now we have 2. I left there two. So you should have also staff there, Then we have another ICU on 5B for peadiatric, there are no staff there. They just improvise."
They take there people who don't know what to do, a machine alarms, they come to 3d, come and help us, you go there and find the child has died."
He says the few Intensivists at Mulago now have to work in the Main ICU
"So the skeleton which are left have to run this main ICU, the one of 28 beds. Because that one is ever full. You will never go there and you find … people even compete to have those beds occupied."
Mulago hospital is Uganda's National referral hospital, but with most middle class and upper class having health insurance covers that can get them advanced care at Uganda's biggest private hospitals and even abroad, Mulago is left for the poorest of the poor.
"Unfortunately the big people you will never find them there."
"These local people who come, they are poor, they can't even afford to buy drugs, we just put you on the bed until the person dies" Doctor Roland said
A mother we spoke to who also preferred anonymity also revealed that she has directly faced ineptness in the Mulago ICU.
"My son had a close call with death in that ICU. When I delivered my first son, they told me he had newborn jaundice and needed to get phototherapy." she said adding that

"When they give a baby phototherapy, they are meant to cover the baby's eyes but I found my two-day-old baby's eyes uncovered under the direct light in the peadiatrics ICU. His eyes were burnt and the Nurses were sleeping. The Consultant doctors on government pay-roll don't do the night shift, they only call them when it is an emergency and it really has to be an emergency."
"My child could not see until he was a year old."
Dr. Samuel Oledo, the President of the Uganda medical association says the problem of staffing levels is nationwide, and not only at Mulago.
"Our calculations as UMA countrywide show that our staff gaps are up to 60% meaning we have only 40% staff coverage in regional referral hospitals main hospitals and even Health Centre IV's. Health IV hospitals where you expect to have atleast 4 doctors, there are only 2 and a 3rd doctors is doing voluntary work." he said adding that

"We are meant to have atleast 6 doctors in health centre 4 but the 2 or 3 doctors in health centre 4 one if a DHO so you realize that the numbers become more few because one is picked and put in administration"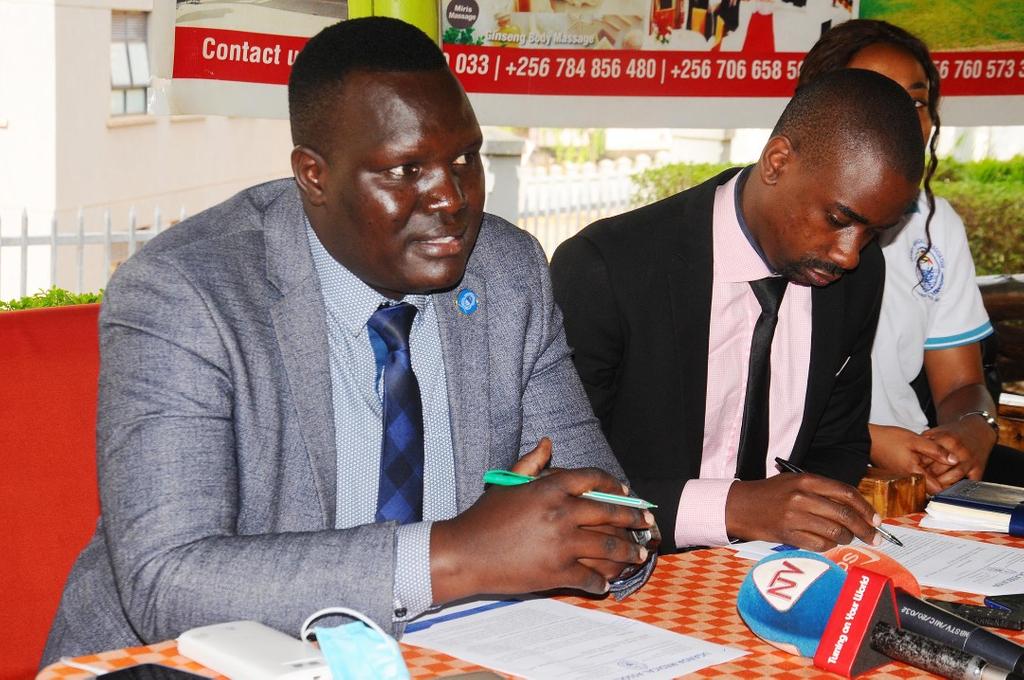 Oledo says the situation is worse in regional referral hospitals where even the doctors recruited during the COVID 19 period have since been fired bringing the numbers further down.
"It is worse in regional referral hospitals. We thought probably in the beginning having recruited 164 doctors in covid 19, we thought that number would have helped to push the staff gap that was there. It actually helped us to push the staff gap to about 50% but all of the 164 doctors when they were relieved of their duties, we went back to the same predicament."

"And event he doctors who died in covid 19, all of them who dfied, they were never replaced, their positions were never advertised and replaced"
On 25th March, while at Kawempe Referral hospital in Kampala the Permanent secretary of the ministry of health Dr Diana Atwine admitted that a huge staffing gap exists but said Government did not have the money to recruit any more doctors.
"Our doctor, nurse and midwife to patient ratio is not where we want it to be but we don't have money to recruit more health workers unless the Ministry of Finance comes to our rescue," Dr Atwine said.

She added:  "We have not yet recruited more staff needed at Kawempe referral hospital for example. They are still at 40 percent but they do what they can to save lives."
Oledo however disagrees
"year in year out we have money being returned which is meant for recruitment. We return over 80 billion if you calculate all hospitals, over 80 billion meant for recruitment of staff is returned." he said
In comes Ebola
Dr Oledo says the situation has been made even worse by the outbreak of Ebola in Uganda.
"there is a lot of work exhaustion and a lot of fatigue. Even if you went to Fortportal, the doctors who are working in the ebola ward were still doing volunteer work."

"The same doctors meant to work in obstetrics, Gyneacology and others have now been taken away to work in the Ebola treatment Unit. Even for ebola itself, we want these doctors to work only 6 hours but you find a doctor is working 12 hours which get's them exhausted and they can easily make mistakes."
A study conducted in 168 general hospitals of Israel and found that an increase in the nurse-to-patient ratio from 1:4 to 1:6 raised the patient mortality rate by 7% and with a further increase in the nurse-patient ratio to 1:8, the mortality rate increased to 14%.
Professor Linda Aiken the world authority in nurse-to-patient ratio found that for every extra patient over four patients per nurse in a general medical or surgical ward, there is a direct impact on a patient's recovery and the risk of serious complications and death.
We put questions about the staffing levels in the ICU to the Director of Mulago hospital Dr. Rosemary Byanyima but, she did not give an answer.
We also put these questions to the Ministry of health spokesperson Emmanual Ainebyona, but by press time, he had not given us a response.
WATCH NOW