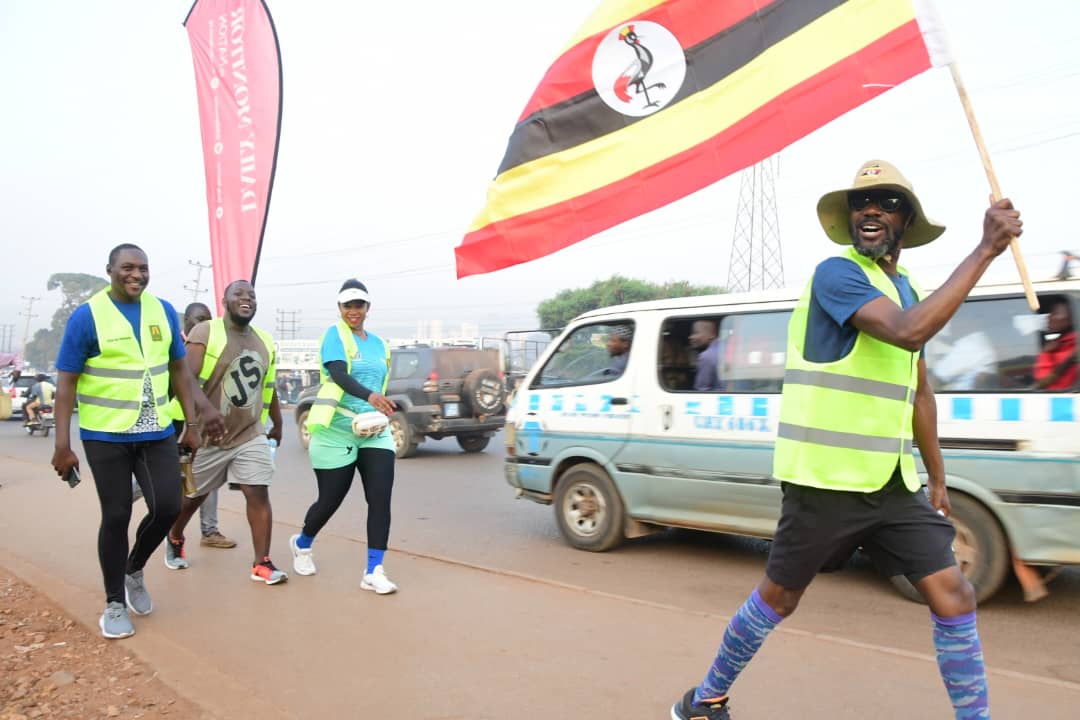 As the sun rays violently pierced through the dark cloud that covered the eastern party of the city, a cool breeze gushed over the heads of excited looking men and women prancing about of the Independence Monument Speke Road. It was 6:30 am.
At the center of mostly middle aged exuberant is Thomas Tayebwa the Deputy Speaker of Parliament, wearing a black sleeveless jacket and white T-shirt shining from inside.
On his left is a small bodied man, covered in a bushy beard on his chin and black sunglasses . He wore a round huge hut with a Uganda emblem on top holding the flag. Joseph Beyanga alias Joe Walker was ready to embark on a 225km trek from Kampala to Mbale.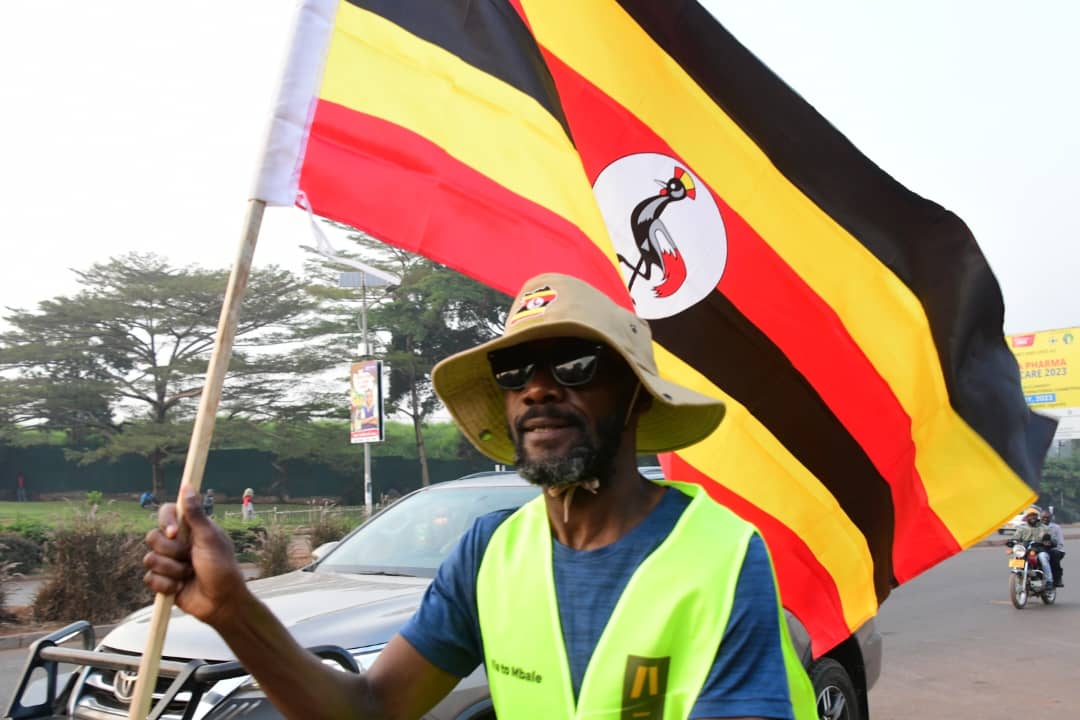 The two handsome men, one a walker and another a talker for the parliament of Uganda all attracted the attention of the hundreds of the spectators as they spoke in grief about the road accidents that have claimed more than 369 Ugandans in the last three months.
They rolled out with a theme, 'Too Young to Die'.
"Recently I lost a brother-in-law in an accident," Tayebwa noted almost tearfully, adding, "We lost our brother and wife, Hon. [Patrick] Okabe, and very many other people we might not know. What he is doing, he is doing it for us. He is not just doing it for himself. He is bringing core issues to the fore and this brings to the fact that every citizen has an obligation."
This remark, by observation swept through the attentive crowd with a chill as many of them vividly cringed with shear reckon to the revelation.
For dozens of weeks now, the police have been religious on ousting shocking video footage captured around the city of motorists losing their limbs or lives due to lack of soft road safety precautions.
Beyanga, the head of Radio under Nation Media Group Uganda (NMG-U) and Tayebwa both agree that the call to safety on the road would take everyone in the theme dubbed, "for all of us."
"For starters, this year, we are focusing on young people and our theme is too young to die. More than 60 of the people who perish in road clashes are aged between 25 and 44. So, we are raising awareness to say that each one of us has a role to play in the issues of road safety," Beyanga says with a face determined to put-rubber-on tarmac.
This flag off attracted social critics like Kasuku, radio presenters like Brian Mulondo and  celebrities from various walks of life.
"You don't need to be occupying a position of responsibility, but from whoever you're, whether you're an ordinary citizen, or you're a so-called VIP, there matters which require public mobilization. Accident, issues of the environment, these are issues [that] you can't shoot down with a gun," Tayebwa noted also listing poor time management among the leading causes of accident on the road.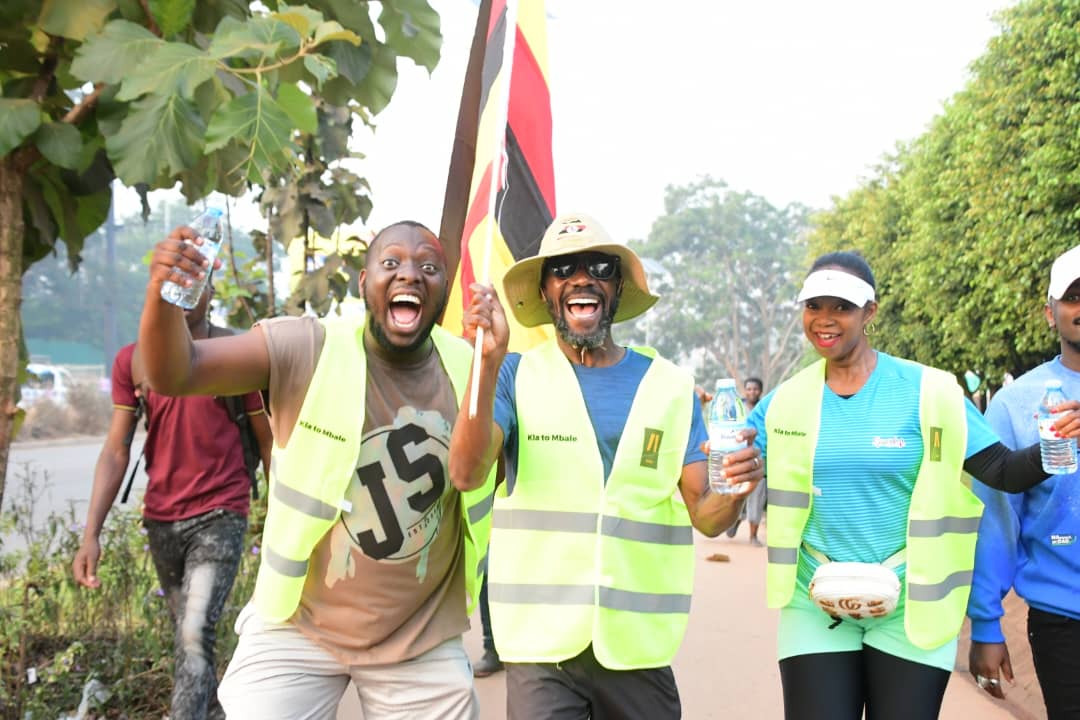 He added, "I think one of the biggest causes of accidents and traffic jam [in Uganda] is because we don't respect time. As someone knows that I have to go to a certain duty, I need around one hour of traffic jam but they choose to come around 30 minutes late then they start fidgeting on the road, some of them even abandon their cars and just jumping on boda bodas and sometimes knocking people along the way. It's very important to keep time in whatever we are doing."
Tayebwa said Mr. Beyanga had challenged parliament as an institution to do much more in terms of legislation, appropriation, and ensuring that it passes laws that are implementable.
"This gives us a challenge as a parliament, that if someone can sacrifice, to do all this walk, then it also put us under pressure to do much more in terms of legislation, appropriation, and ensuring that we have laws that work and implementable," he added.