After close to two months of waiting, embattled Members of Parliament (MPs) Muhammad Ssegirinya (Kawempe North) and Allan Ssewanyana (Makindye West) showed up in an-almost-lonely press appearance at the Kamwokya offices of National Unity Platform (NUP).
What would have been a grand occasion, the duo having been incarcerated for 17 months, turned out to be among the most unanimated gatherings the party has held at their headquarters as Ssewanyana and Ssegirinya were flanked by only party deputy spokesperson, Mr Waiswa Mufumbiro.
At the press conference, Mr Mufumbiro remained in a cap and dark shades in a way insinuating disguise, as he guided the media during the rushed-through-event. After the presser, he dashed out of the room without taking any questions from journalists.
"Many people have been saying that we shall not show up at the party headquarters," said frail-looking Ssewanyana adding, "They said that we would not see eye-to-eye with the president of the party (Mr Robert Kyagulanyi, alias Bobi Wine) but hasn't Ssegirinya seen him? I will also go and meet him when I am fine."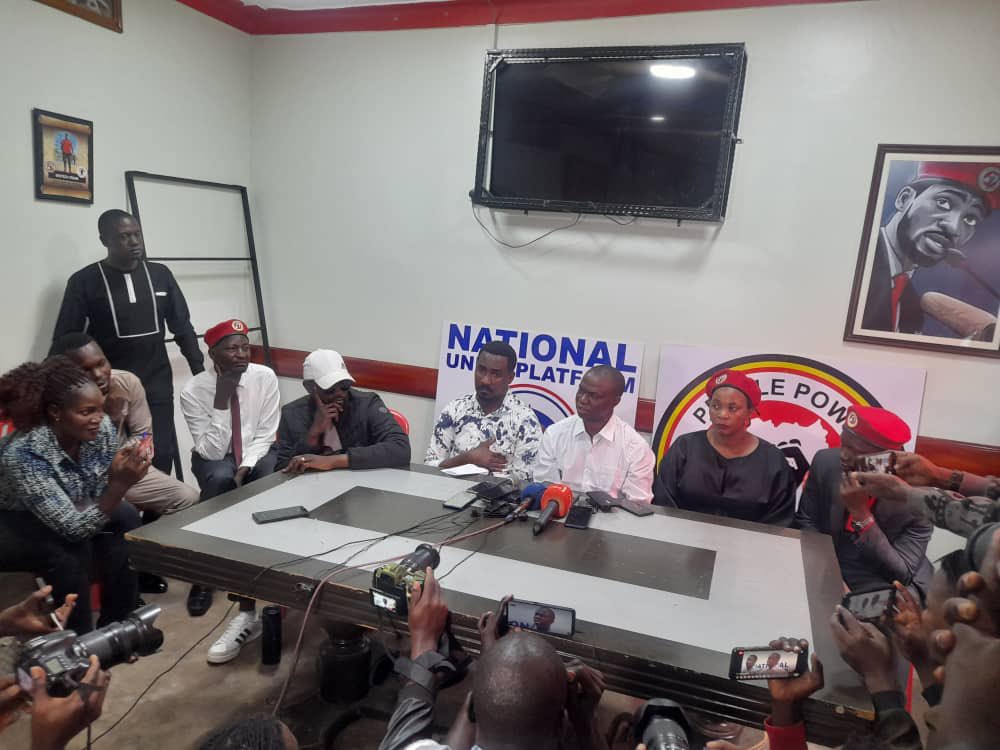 Deep-throat sources told this publication that about a month ago, Bobi Wine and other party leaders tried to reach out to the MPs, but in vain.
"When Kyagulanyi called one of them, he was made to talk to their aide and at some point they told him that the MPs were resting and didn't want to talk," the source said in an interview where he declined to be named because he is not authorised to talk to the press.
News 24/7 understands that the MPs were under duress and could not meet with any of the party leaders until they felt safe to speak.
A top NUP leader who preferred anonymity said, "We have seen messages during engagements that the MPs indicated that they were in fear. First, those MPs distanced themselves from the party from the time they were released so we wanted to remain as safe from them as possible."
We were unable to independently verify this claim, but when we put it to both Mr Ssewanyana and Ssegirinya, they dismissed this information as "propaganda" by their political opponents.
A month ago, Mr Ssegirinya met Mr Kyagulanyi at the NUP party leader's home in Magere, Wakiso District, in a closed door meeting whose details could not be divulged.
Sources say Mr Mufumbiro was assigned the duty of liaising with the duo and reporting back to the party leaders, after which they would support them in recovery, but according to the sources, he has not seen them in a month.
Put to him, Mr Mufumbiro told this publication in a telephone interview that, "We have an obligation as a party to tell the public the truth and the leaders are supposed to spearhead that. Just like yourself, I was meeting Mr Ssewanyana for the first time since he was released and he has not spoken to the president, but I know Ugandans are the supreme in all this." 
But Mr Ssewanyana says he "was released in an ambulance and I didn't know what was happening. I would have never been able to address the media in an ambulance".
Mr Ssewanyana and Mr Ssegirinya were both arrested on September 7, 2021, alongside seven others and charged with several counts connected to the spate of killings that sprung up in the greater Masaka region where machete-wielding gangs caused the death of more than 27 people.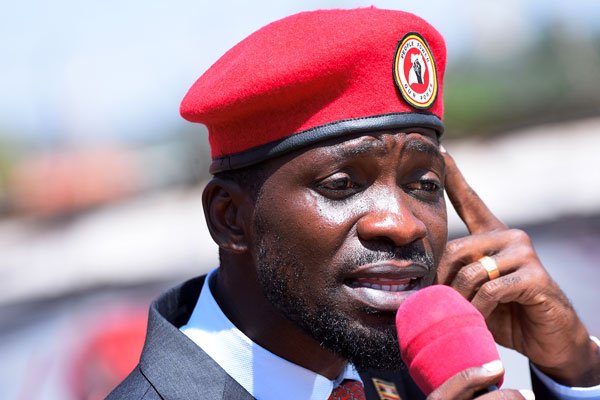 On September 21, 2021, while appearing before court via video link, the MPs were granted bail, but were re-arrested after stepping out of Kigo Prisons where they had been incarcerated for weeks.
The State Attorney later announced that fresh murder charges had been slapped on the legislators who at the time had been reported to be ailing with different health conditions.
Through their lawyers, the MPs filed an application before the International Crimes Division of the High Court demanding compensation of Shs300m and a declaration that their re-arrest shortly after being granted bail was a violation of their human rights.
This application was quashed by the same court upon final hearing.
On February 13, the Director of Public Prosecutions (DPP) withdrew three affidavits objecting to the MPs' bail application. The announcement was made by Senior State Attorney Richard Birivumbuka before they were granted Shs20m cash bail at Masaka High Court.
After their release, there were media reports that the MPs could have walked to freedom after negotiations between top opposition parliamentary leadership and the State.
However, the MPs in yesterday morning's media address emphasized that their release had not been negotiated by anyone, insisting that they have a right to bail like any other Ugandan and vowed to continue working for their constituencies as MPs.
Day of release 
On the day they were released, both MPs were driven to their parents' homes, although their family members were camped outside Kigo Prison for the better part of that evening.
It is not clear what time they were driven away, but Mr Ssegirinya and Mr Ssewanyana told the media that they were suffering from various diseases and that they would have loved to be flown abroad for specialised medication.
"I had a clot in my breast and lungs, so at the time of my release I could not talk, neither walk nor sit. We have been gathering ourselves to come and talk to you. If our release was negotiated, they would give us our passports so that we can go for treatment," Mr Ssewanyana said. 
His counterpart Mr Ssegirinya said, "We were released because our accusers did not have evidence against us. The international community also pressured them. I have skin cancer and I had a problem with my liver and hypertension which is 200/140. We need further medication."