The government has earmarked Shs339billion for the Uganda Bureau of Statistics (Ubos) who now say they are close to halfway in preparation for the National population and housing census that is meant to happen on August 25, 2023.
Officials at Ubos have told this publication that they have so far mapped 48 per cent of the enumeration areas in terms of coverage and that they are working hard to ensure that they complete the remaining 52 per cent by the end of June and other activities.
Ubos will now need Shs169 supplementary budget to undertake census launch and mass awareness programme which officials have said would be used to procure statistical infrastructure such as tablets since the whole census is going to be digital in nature, computer software, data centre, recruitment of supervisors and enumerators.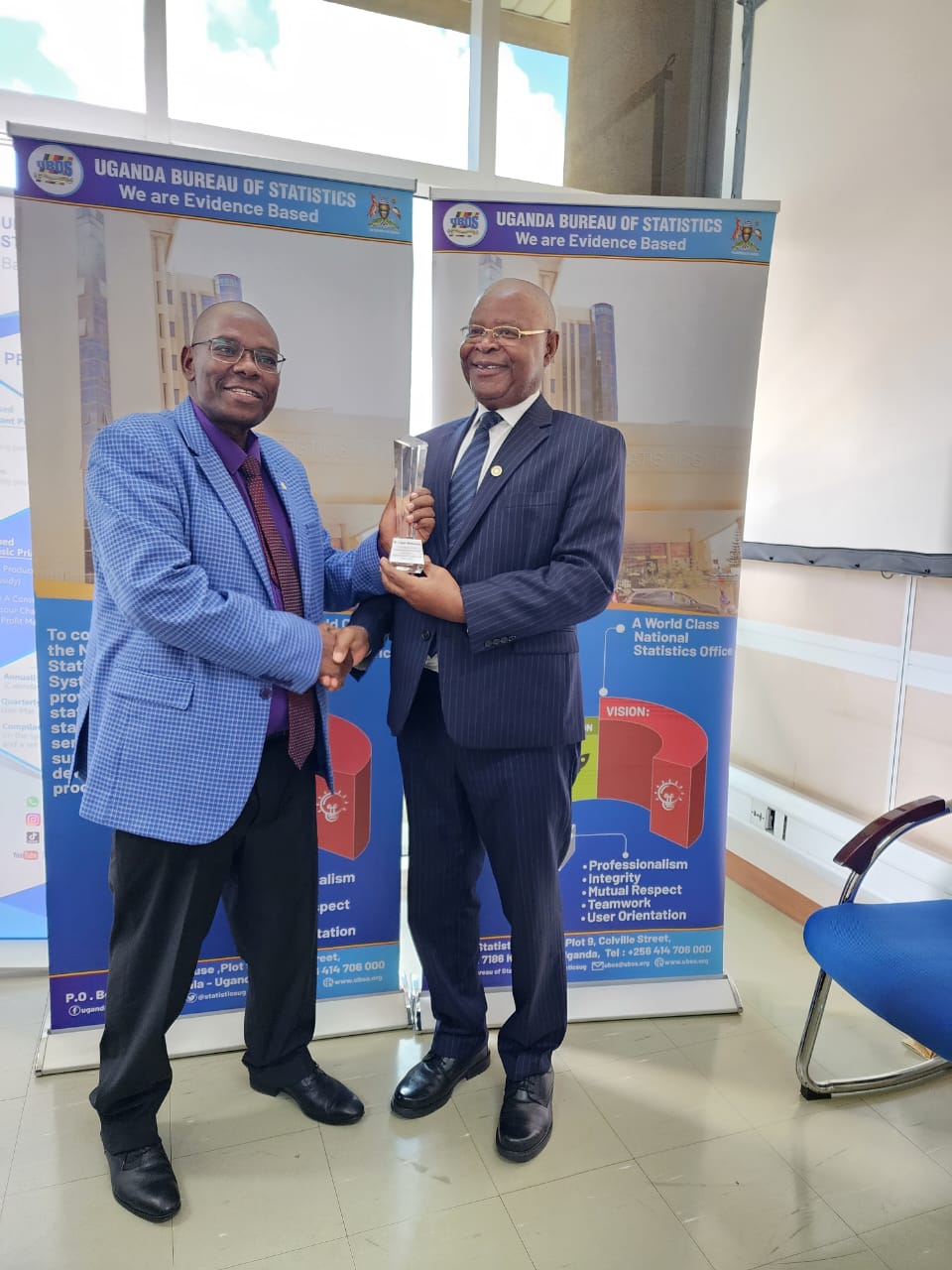 They say that the money will also be used to purchase vehicles about 20 station wagons. The resources will also be used to carry out census launch, publicity and advocacy activities. The supervisors and enumerators will be trained to ensure the delivery of accurate census indicators.
"We are mapping the whole country using electronic gadgets in the form of digital tablets called Computer Assisted Personal Interview (CAPI) that we also hope to use during the actual Census exercise. From time immemorial, we have been using the traditional paper and pen approach while conducting censuses, it's a high time we adopted this novel technological approach towards statistical production and dissemination," said Dr Chris Mukiza, the Executive Director UBOS.
The executive director also indicated that processes are underway to procure 130,000 digital tablets and other ICT equipment are being procured for use by more than 110,000 enumerators (data collectors). A data processing center and Storage server unit which have to be linked to the CAPIs are being installed for the success of this massive yet important exercise.
The Uganda Bureau of Statistics (UBOS) Act, 1998 mandates Ubos to develop and maintain the National Statistical System (NSS) to ensure collection, analysis, production  and dissemination of integrated, relevant, reliable and timely statistical information.
Uganda's third National Development Plan (NDP III) aims to strengthen the country's middle-income status by 2020, in line with the aspirations of Uganda's vision 2040, by enhancing its competitiveness for sustainable wealth creation, employment, and inclusive growth.
The management of Ubos under the leadership of Dr. Mukiza indicate that the bureau has scaled to great heights in its recent past as it is recognized as a key player in the social economic transformation of the country through its commitment to providing timely, quality and authentic statistics which is help to monitor the country's development trends.
"The quality of the bureau's statistics has grown tremendously because of the new reporting requirements in line with programme-based planning and budgeting and the requirement for reporting progress on Sustainable Development Goals (SDGs), the Africa Agenda 2063 and East African Community (EAC) Vision 2050," Dr Mukiza said.
"I wish to appeal to the members of the media to work with the Bureau to help demystify the Census to the masses because some of the challenges faced during the exercise are issues to do with superstition among some sections of the population. They believe that if they are counted, they will die and if they declare the number of livestock they have, they will lose their stock, these are simple myths within our communities that must be addressed," Dr Mukiza added.
Meanwhile, Ubos is also planning to undertake the National Household survey, which is periodically conducted after every 3 years.
This survey, according to to statistics office,  facilitates the availability of high quality data on demographic and socio-economic characteristics of households for monitoring development performance of key indicators in the various sectors such as Health, Education, Finance, Information and Communication Technology among others.
During the same event, the Executive Director recognized and appreciated Mr. Edgar Mbahamiza the outgoing Head of Department- Public and Media Relations, for his unwavering diligent and relentless services to UBOS for the past 23 years.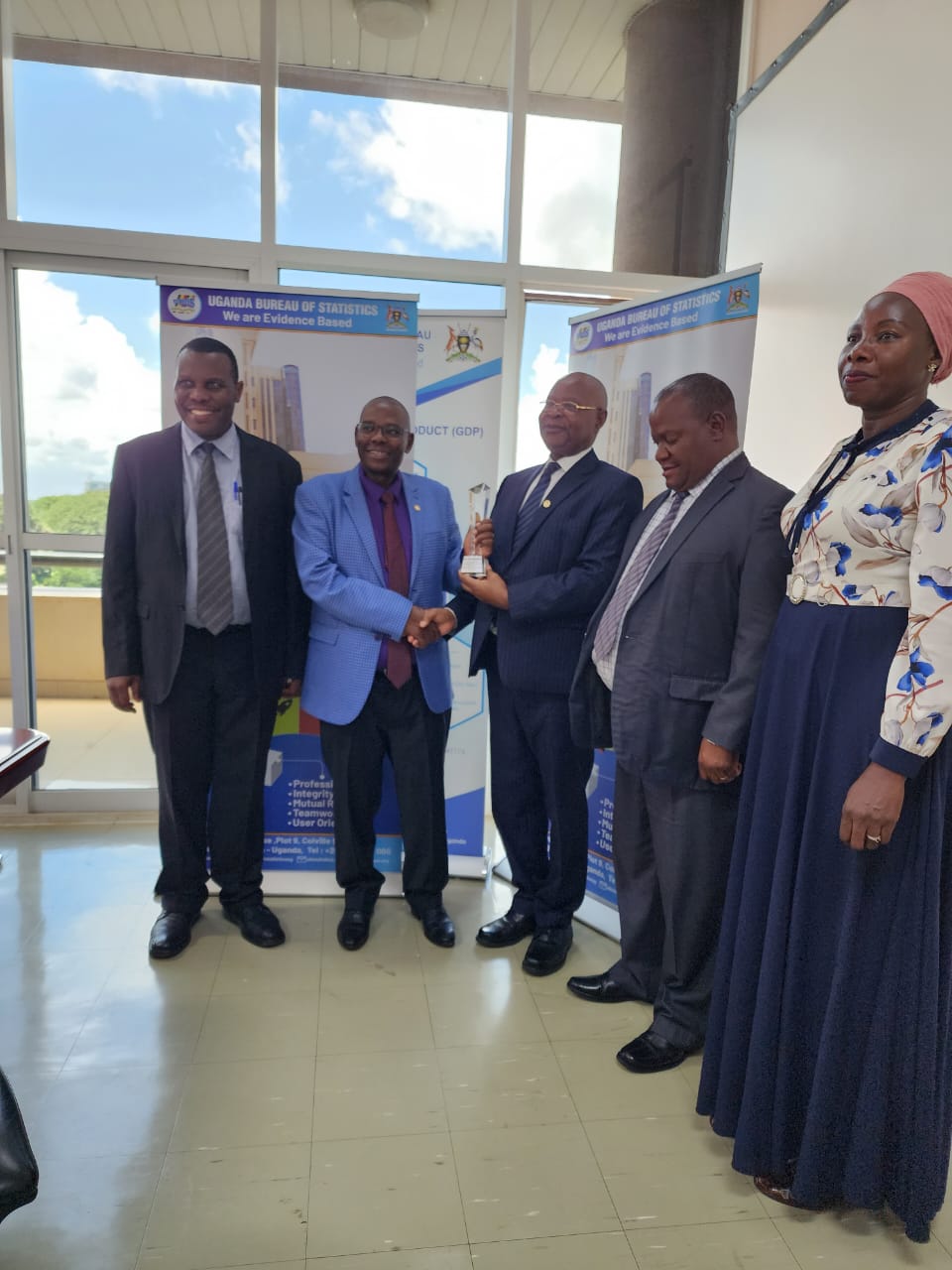 As one of the pioneer staff that joined the Bureau from its inception, he will be greatly remembered for having enabled the UBOS to evolve overtime.  Edgar was among the great team that introduced systems and policies fostering growth and excellence within the institution. His collaborative attitude and inspiring leadership will be a lasting legacy in the memory of UBOS.
In his handover speech, Mr.Mbahamiza thanked Management and staff of the Bureau for allowing him to showcase his potential in the various capacities he served. He felt his voice was always heard whenever he proposed a new way of doing things. He encouraged UBOS to keep on supporting professional growth and development. "I am confident of leaving a strong institution, with a vibrant leadership and credible staff making commendable contributions towards the socio-economic transformation of our country" Mr. Mbahamiza reiterated.
Pointing out some of the health-related risks that many civil servants must pay attention to such as mental health and general physical fitness, Edgar advised that these two health factors are key in determining the level of productivity of an employee.
He tasked UBOS management with encouraging and strengthening the requirement of physical exercises and any other health-related activities to enable the staff to keep fit.
This publication also understands that while the Bureau has now got formidable leadership, that has enhanced tremendous achievements in terms of time Statistical production and dissemination, there are also those staff members that have been termed as errant and subversive in nature by way of spreading malicious information about UBOS.
According to them, the intentions are hinged on discrediting the leadership of the Bureau and undermining the credibility of Statistical products. However, Management says they shall take reasonable measures to ensure that such offers are dealt with within the confines of the various legal provisions and institutional guidelines such as the various available manuals