At least  three female supporters of  National Unity Platform leader (NUP) Robert Kyagulanyi alias Bobi Wine have been picked from different parts of the city whisked away in Toyota Hiace vans commonly referred to as drones.
The latest of the cases is of one Swabula Kiganda who was allegedly picked by unknown gunmen wearing plain clothes around Busega near her home in Kampala.
The victim had notified her friends, according to cohorts, that she had received a phone call from a stranger who asked to locate her for a surprise delivery from cafe javas.
Upon reaching the agreed meeting point Swabula's known numbers went off almost abruptly.Her relatives and friends have since embarked on search mission for the woman who also doubles as president for Bobi Wine's online media team.
Using his official social media platforms ,Bobiwine confirmed the disappearance of his supporter,"
"Comrade Swaburah Ow'omukisa who heads @NUP_Ug's online media team was abducted by armed men yesterday afternoon near her home. We demand for her unconditional release,"
Bobi Wine said in a tweet.
This brings the to three the total number of female of the supporters of the musician-cum-politician abducted in one week after Shakira Nambozo was picked from Kawempe together with her four months old baby, held incommunicado for three days and later released on police bond with charges of spreading subversive information referred against her.
On the same day Shellah Hadey another Bobi Wine supporter was reported missing in Mukono District for four days and upon her release this morning, she told her relatives that she told her relatives that she had been held in the military custody .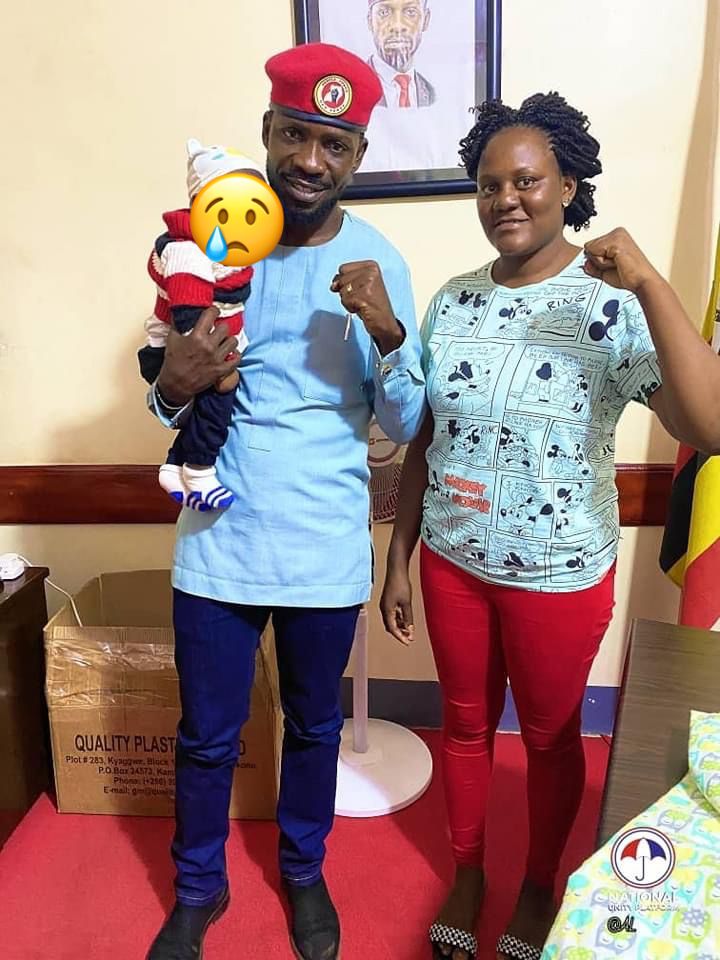 The spate of abductions using drones started during the 2021  presidential elections. At the time both government and NUP leadership tabled lists of of more than 1500 people in parliament indicating that had been abducted following the November 18th -19th 2020 protests when Bobi Wine who was the NUP presidential candidate was arrested from Luuka District during his campaign trail.
This morning, Jonan Atusingwize one of Kiganda's colleagues said that more supporters were been hunted down "Today morning as a team we have checked all police stations near by her residence including Nateete police station but they don't have the person and they have not registered any arrests.Her relatives have filed a case at Natete police station."
"She called me this morning asking me where I am,I tricked her to find me some where, reaching there it was military police parking far and tax having hooded people.They came in the place where I told her to find me,I went up the building, was on the top monitoring everything, by the time was going down,I bypassed them focusing on city oil where i had promised her to find me," he added.
Brig.Gen.Felix Kulaigye the spokesperson of Uganda People's Defence Forces (UPDF) told this publication in an interview that he would give details as and when he finds them.
"Let me find out about these cases and i will get back to you,"Brig.Gen.Kulaigye said briefly in a telephone interview.
By press time this publication was yet to receive details from the Army spokesperson.
Many a time,during their weekly press conferences NUP leadership has always decried the continued abduction of their supporters with more than 50 cases reported in the last three months.