Professor Patrick Ogwang Engeu, the brains behind the Uganda made herb COVID 19 therapeutic treatment COVIDEX has been reportedly involved in an accident.
Professor Ogwang was driving along Kayunga road in a double cabin pick up truck registration number UBK 445N.
Eye witnesses say professor Ogwang came out of the car with minor injuries.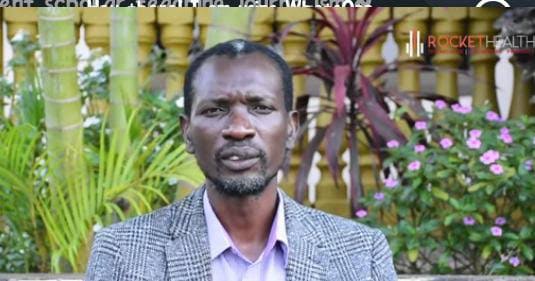 Professor Ogwang owns Jena herbals the makers of Covidex, a herbal concoction certified by the Ugandan National drug authority for treatment of COVID 19.