Ministry of Health requires Shillings 131billion to start providing port health services in some parts of the country.

The World Health Organisation-WHO's international Health Regulations, 2005 require countries to maintain health measures and response capacity at designated airports, ports, and ground crossings to prevent and contain the spread of diseases through people, conveyances, and goods.

Uganda is struggling to meet these regulations because its border points hardly have the structures, equipment, and workers to provide port health services. Addressing journalists on Thursday, Health Minister Dr. Jane Ruth Aceng, said port health is an expensive venture because Ugandan borders lack the structures, equipment, and workers.
Uganda has 53 land border points and one International Airport in Entebbe. According to Aceng, they require at least Shillings 131billion to cater for port health units at some of the border points.

Aceng noted that the Ministry is going to develop fully-fledged port health units in a phased manner. So far, infrastructure is being set up at Elegu (border with South Sudan), Mpondwe (DR Congo border), and Busia (Kenya border) as private laboratories continue testing incoming travelers at some border points namely Busia.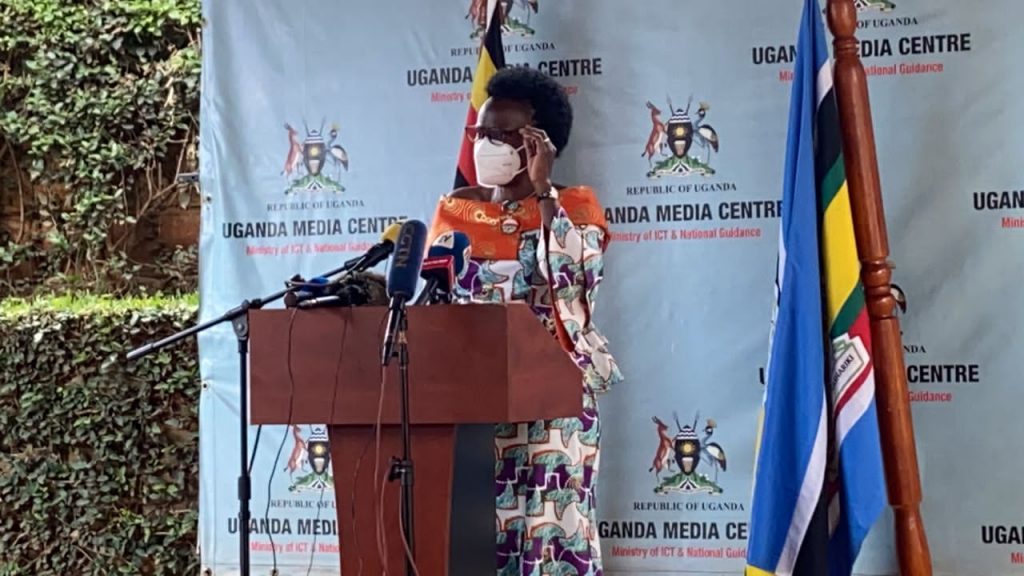 A temporary structure has also been set up at Entebbe airport to facilitate the mandatory COVID-19 testing for all incoming passengers, which started in late October. Prior to that, the country, through private laboratories, was testing only unvaccinated incoming passengers from ten countries namely India, Kenya, South Africa, and South Sudan at US$ 65 about Shillings 250,000.

The government however announced that all incoming passengers regardless of their vaccination status would be tested at the airport. It also announced that the Health Ministry would carry out the exercise at US$ 30 US or Shillings 110,000 per passenger.

Dr. Atek Kagirita the COVID-19 Deputy Incident Commander and the in charge of the COVID-19 testing exercise at Entebbe Airport, says that Uganda needs structures for Port health services at the airport and border points as required by WHO.
He told members of the parliamentary committee on Health in October that following the outbreak of the COVID-19 pandemic, Uganda has been struggling with testing travelers entering the country because it does not have port health structures. The committee wanted to assess the implementation of the mandatory testing exercise at the airport.

As a result, he urged the legislators to support the health ministry by appropriating money, which he did not disclose at the time, for setting up port health units. He says establishing port health structures at the airport should be a priority during the second phase of the project to upgrade and expansion of Entebbe airport.
Fred Bamwesigye, the Director-General of Uganda Civil Aviation Authority-UCAA agreed with Dr. Kagirita, saying that before the mandatory testing exercise and the COVID-19 outbreak, the airport was relying on Kanzuri Medical, a private clinic at the airport to provide port health services for detecting diseases such as Ebola and Marburg among incoming passengers.
"So, we had to provide space within the passenger terminal building to facilitate the mandatory testing exercise at the airport. But this building and its extension were entirely for arriving and departing passengers, not a port health structure. So, we need financial support to ensure port health structures are set up at the airport within five years,"

Bamwesigye told the legislators.