As 34 Medical workers on the ebola frontlines at Mubende regional referral hospital went on strike on Monday. We managed to get through to one of them to get an understanding of why they laid down tools at a time when their patients need them the most.;
This doctor, who spoke to Daniel Lutaaya on the condition that we hide his identity revealed threats, intimidation, and says they have been denied access to personal protective equipment.
Hello, thank you for accepting to speak to us.
You are welcome Daniel.
We have heard that you laid down tools, is that true?
Yes, we have. But we were in a meeting today and he (The hospital Director) said we are not supposed to get out this information. We are living under intimidation.
I will make sure that your identity is not revealed, all we need is this information because it has to come out if you are to get any help.
Okay
What are some of your grievances?
The people who have been supervising us are tasked to do other things. they are actively participating in the epidemic. for us, we are left without supervision and we have never worked under these circumstances. Then at any one time, you can make a mistake and end up contracting the virus.
What about the PPEs?
Initially, we asked for Personal Protective Equipment (PPEs) but we had been denied because they said we are not staff.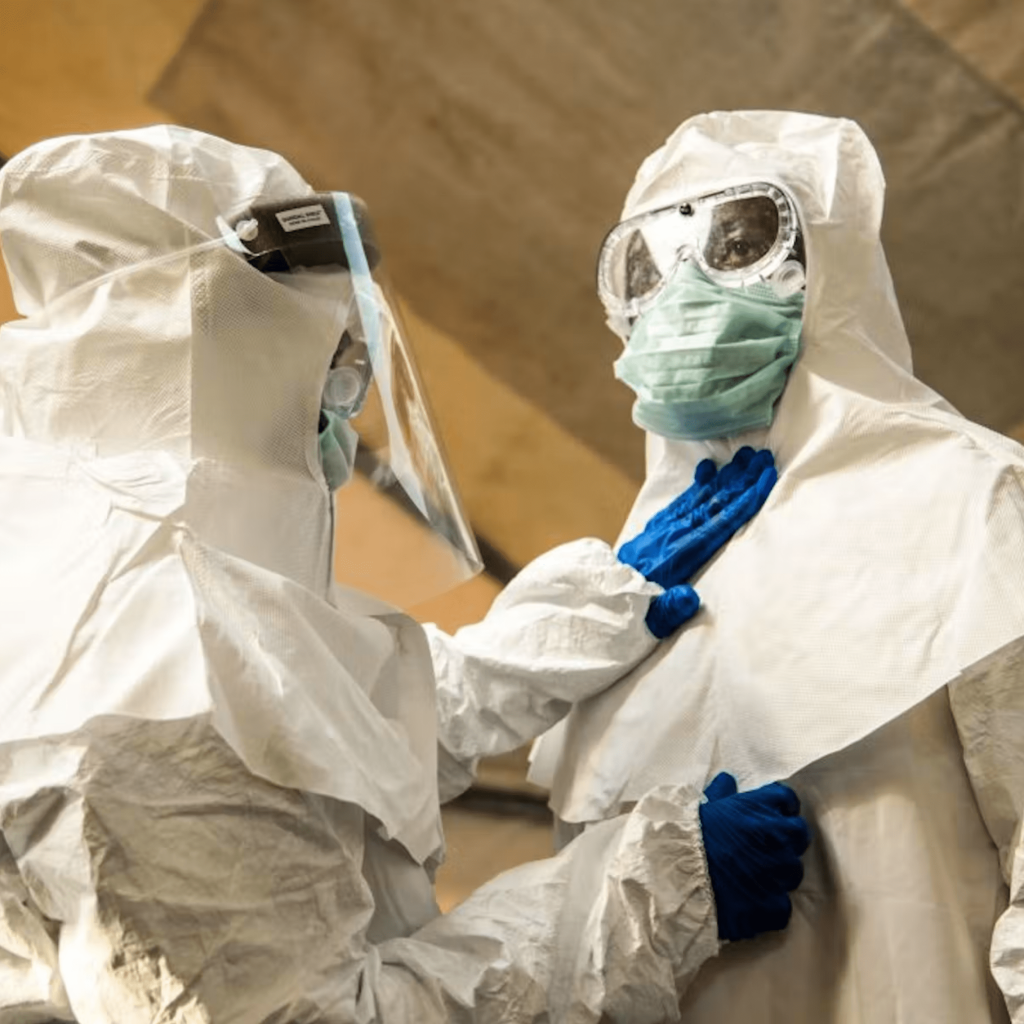 They said you can't get PPEs because you are not staff!
 So what happened is, there are levels of PPE, so they were giving us a level that is not safe enough, and yet we are the ones receiving patients firsthand. So, we refused to go and see the patients. We have been on the ward, but we have not been going to where the patients are but previously, we are the ones who were seeing the patients. even those cases (of ebola) that were identified, we had been in contact with them.
There was also an issue of some of your colleagues getting exposed, what happened?
All of us are exposed. Because each ward has lost a patient, we haven't confirmed for obstetrics but all of us have lost patients and we share one room so we are always going back to that room. When we are on duty that is where we keep our luggage but you know this interview is going to get me in trouble. This man here can really intimidate.
So right now, what do you need and how many are you, what are your demands
We are 34, 17 doctors and 6 pharmacists and the rest of the number are nurses.
Our demands are that we need PPEs. If at all they are not evacuating us because we wanted to be evacuated to other hospitals because other hospitals don't have the epidemic.
But now the ministry is saying that the epidemic will move to another hospital, and will we keep moving from hospital to hospital.
We were suggested that we be evacuated to another place so that we also join other interns so we don't lose our internship but they are saying if you don't want to work here then you'll lose the internship and rejoin next year in April.
What is the situation on the ground in Mubende?
The situation is worrying because the cases are many and we continued working without knowing so there are medical interns from KIU, there are nursing students there are us, people are exposed. The staff may say they are not exposed because they are hardly on the ground. It is us who mostly cover the wards.