BY HASSAN MUBARAK MUHENDA
Both Pastor Julius Oyet and Joseph Sserwadda have suggested to parliament to make a law that allows selling of alcohol from 4pm to 10pm but the suggestions from the two pastors were vital and clear however, they left some of the citizens not happy with that claiming that it wouldn't be them but politicians to talk about alcoholism.
Other Ugandans went a head to show similar dissatisfaction in the official parliament twitter handle comment section.
"Dear parliament of Uganda. You say you want to improve on the livelihoods of the citizens and yet somehow you engineer ways of suppressing every chance the locals have to make it in life. Alcohol employs a lot of people. The current status quo shouldn't be changed," said a twitter user.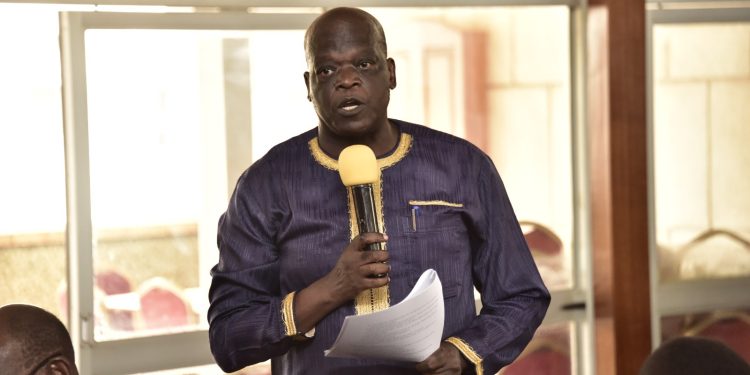 A 2019 report on consumption of Alcohol placed Uganda at the top Africa's most drunkard country consuming up to 23 litters of alcohol per person in a given year. Another report released in 2021 also indicated the same findings stating that at least 89 per cent of the alcohol consumed in Uganda is unregulated, home brewed and illegally sold, according to the report.
Ugandans are known for their domestically brewed liquor known as 'Waragi'- a name coined from the word War Gin that was commonly drunk by locals to get the courage to face the enemy in battlefields. Waragi which is ranked to be containing around 42percent liquor mostly comes from Bunyoro region but Ugandans supplement the drink with foreign brews like beers which are imported and some brewed internally to make the nation drunk.
While appearing in a meeting between the department of legislative and procedure services and various stake holders regarding the proposed alcoholic drinks control bill on January 31, 2023, Pastor Julius Oyet proposed that the time for sale and consumption of alcohol should be from 4pm to 10pm in the country.
According to the Parliamentary official twitter handle, not only Oyet came up with an idea of hours for alcohol consumption to regulate alcoholism in Uganda but also Pastor Joseph Sserwadda of Victory Christian Church Ministries.
"The time should be from 4pm to midnight," also Sserwadda suggested.
In the 2016 alcohol bill which was drafted under a small committee chaired by current Mukono municipality Member of Parliament Betty Nambooze, alcohol is supposed to be sold after bars open up 4pm earliest to 10pm during the week days but 2pm to 11pm on the weekends.
On November 8  last year the house granted leave of Parliament to Ms Sarah Opendi Member of parliament Tororo District to table the private member's bill, this will not only regulate the sale and consumption of alcohol but also seek to regulate the promotion and advertisement of all alcoholic drinks.
The bill also recall's the World Health Organization Global Status Report on alcohol and health of 2018, it ranked Uganda among the top alcohol per capita consuming countries in Africa and also ranked it as the leading per capita consumer of Alcohol in East Africa.
It should be noted that this won't be the first alcoholic bill or law to be amended but another in Uganda's history whereby the first one was amended in 1962 as the British colonialist were exiting Uganda, the 2016 private member's bill of Hon Nambooze comes second.