The Center for Health, Human Rights and Development (CEHURD) has dragged the government of Uganda to court over the current nationwide stock-out of essential medicines in government hospitals.
The center argues that government's bureaucracies in procurement and distribution of these medicines is putting people's lives in danger which is why they have opted to sue the state.
"We have come to court to seek answers from the attorney general who represents the ministry of finance, ministry of health and national medical store to give us reasons why Ugandans are not able to access essential medicines." said Dorothy Amuron, the manager, strategic litigation at CEHURD who led the team of lawyers who filed the case

"We are seeing health workers abandoning health facilities. People go there and there is no one to take care of them because even the health workers have been rendered redundant" she added
Amuron says the problem has now spread far and wide affected most health centers in the upcountry districts of Uganda.
"We are here to raise an outcry on behalf of the public about the catastrophe that has hit the country. We have seen so many stories from Kabarole, Tororo, Lira, Buikwe Katakwi of patients all over the country being turned away from these health facilities that are funded by the government of Uganda."

"Drugs like HIV drugs and TB drugs, diabetics drugs, maternal healthcare drugs child to mother transmission medications we are talking about simple things like Panadol," she said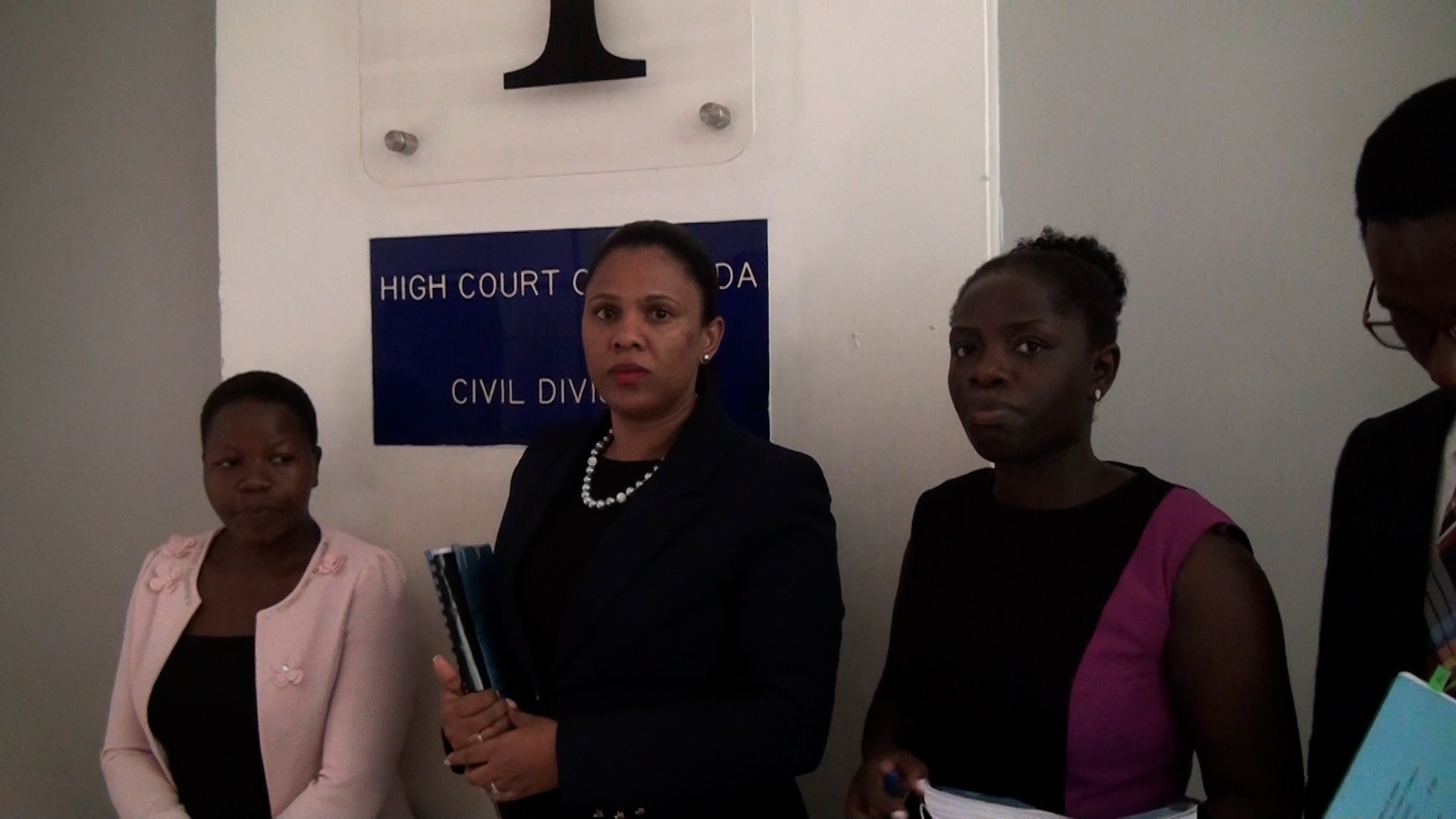 Amuron adds that the stock-outs have greatly affected essential healthcare for the most vulnerable communities in Uganda.
"We've had patients of HIV and TB who have not been able to swallow their medicines as prescribed. We know that HIV is very delicate and"

"we are concerned about the inhumane treatment that patients are being exposed to at these health facilities and we are also concerned about their dignity as human beings"
Sheila Nduhukire, the NMS spokesperson acknowledged that there have been delays attributed to "lack of timely payment of funds for distribution."
She said the financial bottlenecks "have been brought to the attention of the Ministry of Finance and Economic Development and Ministry of Health."
"We are confident that they will be resolved soon," she said.
Ministry of health responds
According to the Minister for Health, Hon. Jane Ruth Aceng, a directive by the Ministry of Finance in Financial Year 2019/2020 that all financial transactions of NMS be effected through the IFMS system, took away its flexibilities.
She said this during the House sitting on Wednesday, 01 February 2023.
She added that NMS is unable to have funds required for delivery of medicines and medical supplies by the first day of every quarter, yet such deliveries are a continuous process that should not stop.
"With specific reference to this financial year, actual funds for the first quarter were not available to NMS until August 2022. In the second quarter, funds were not available until the first week of November 2022," Aceng said.

"It has also been noted that Ministry of Finance, in honoring payments, usually picks out some and leaves others. In most cases, those left have a direct effect on delivery of essential medicines and medical supplies which frustrates service delivery," the Minister added.
She noted that the Ministry of Finance insisted that the funds are first deposited in the Consolidated Fund which she said has made NMS unable to deliver medicines and supplies from development partners including ARVS and antimalarial drugs.
"Once such funds are deposited in the Consolidated Fund at the end of the financial year, the funds are forfeited instead of continuing to deliver medicines and supplies which are already in the warehouse," Aceng said.
The petitioners however say government needs to find new systems to prioritize essential medicines if the current one has failed.
"If the current financing system is not working let them create and rethink a model that is relatable to essential medical supplies and medicines." Amuron said
WATCH NOW