While some lovers already know what they are getting their partners this valentines day, many lovers are just waking up today to find that it is Valentines day and they have no idea whatsoever of what to gift their loved ones.
If this is you, then this article is for you.
According to a survey done by experts . It's easy to get caught in the everyday hustle and bustle of life, where professing your love for the special woman or man  in your life might not be top of mind. But on Valentine's Day, well, there's no forgetting how important it is to shower her or him whether she/he takes Valentine's Day very seriously or is more laid back about grand gestures, you'll find a gift for her/him that will make them smile and feel all the love
To help you find the right gift, we've brainstormed unique gift ideas for all sorts of relationships and across a variety of price points, be it
The following are the most common valentines gift especially for women Chocolates, Flowers, Dinner for two, Clothing, Gift vouchers, House plants, Perfume, Jewellery, and yes she may expect one of these with makes it a little boring. The question is how do you make it more unique and exciting?
For her ️;
A  stunning floral bouquet for your significant other, a hilarious trinket for a pal, or a memorable activity to share with your wife or partner. With the rampant pictures of flowers with money, iPhones or even car number plates in a floral bouquet running rounds on the internet we are sure this will excite her so Please save her the pressure and send her one of these before she sends them to herself.
A New car for him or her 
Celebrate the unconditional love between you and your special friend this valentines with these gift ideas.  Women love cars . It's not always about the flashiest or newest car, but about what they do for you on a daily basis…just like a spouse! So a car is on top of the Valentine of the year in 2023.
And as you work through this list, maybe you'll realize just how much you love your car too. Just remember to show your wheels a little bit of love this V-Day. They deserve it!
Dinner 
Valentines dinners are unique and can be booked and offer by both genders from within or outside the country for example ;
A valentines dinner at fairway hotel.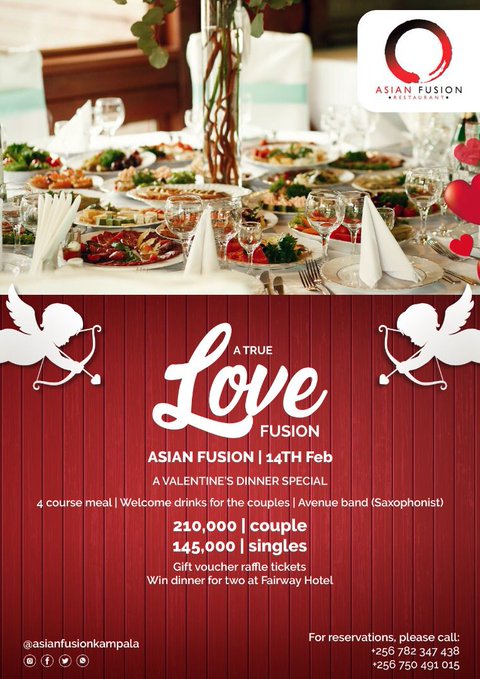 Mestil hotel valentines dinner not forgetting very many other special treats for you spouse like massage, spa and a night in those luxurious rooms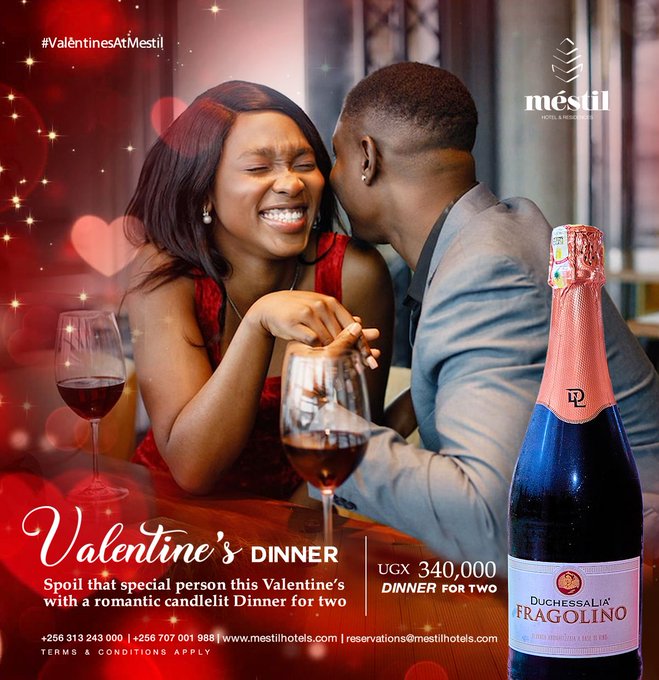 SHOPPING / Him or her  
Shopping for your spouse on any holiday can be stressful, but Valentine's Day can feel like there is extra pressure. I mean, it is the holiday dedicated to love and romance, and your gift should reflect just that. So it's more lovely if you did shopping together and they are free to pick any kind of items they prefer so you can clear the bills . It's a more beautiful gesture if done by a woman for her man since it's not common with females spending and spoiling their men
There are many other ways to express love on Valentine's Day to the gents too.
Revealers have it that the men are extremely tired of receiving un worth kind of gifts like underwear (boxers) stockings and body sprays and now demand for more from their partners so as to feel equally loved and at the receiving end too.
The following are some of the highlighted gifts desired by the gents;
Car tyres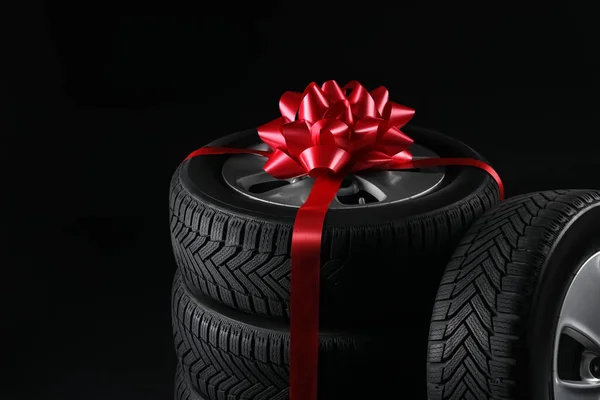 The male spouse would be extremely whelmed if the other gender could possibly sacrifice about 300,000UGX for each tyre. So if you can afford it why not surprise him.
Courant CATCH:3 Classics Wireless Charging Tray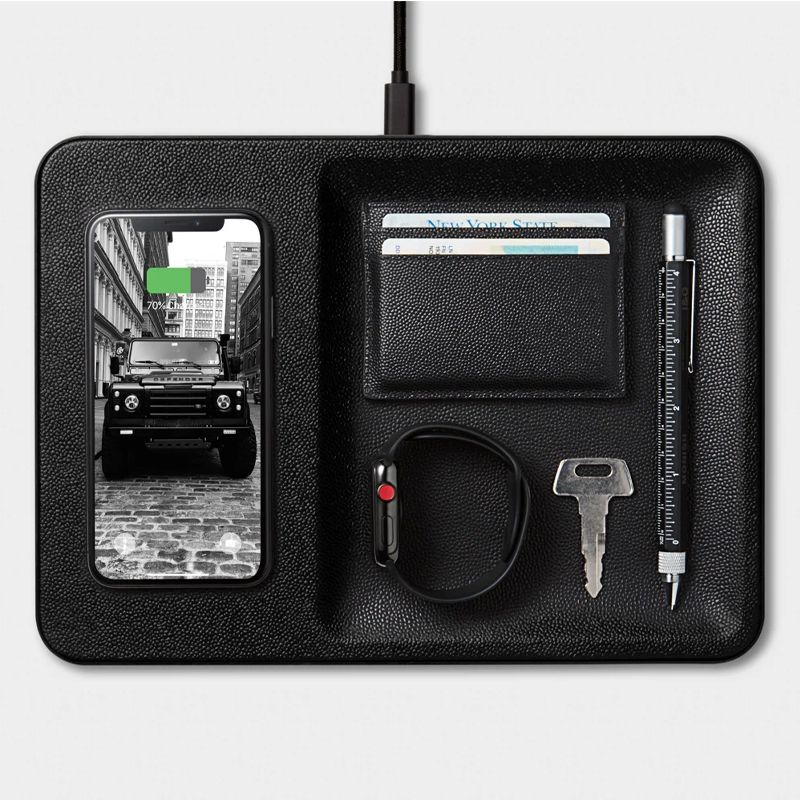 For the guy who's got some serious charging and tidying up to do without compromising on any bit of panache.
Beats Fit Pro Wireless Noise Cancelling Earbuds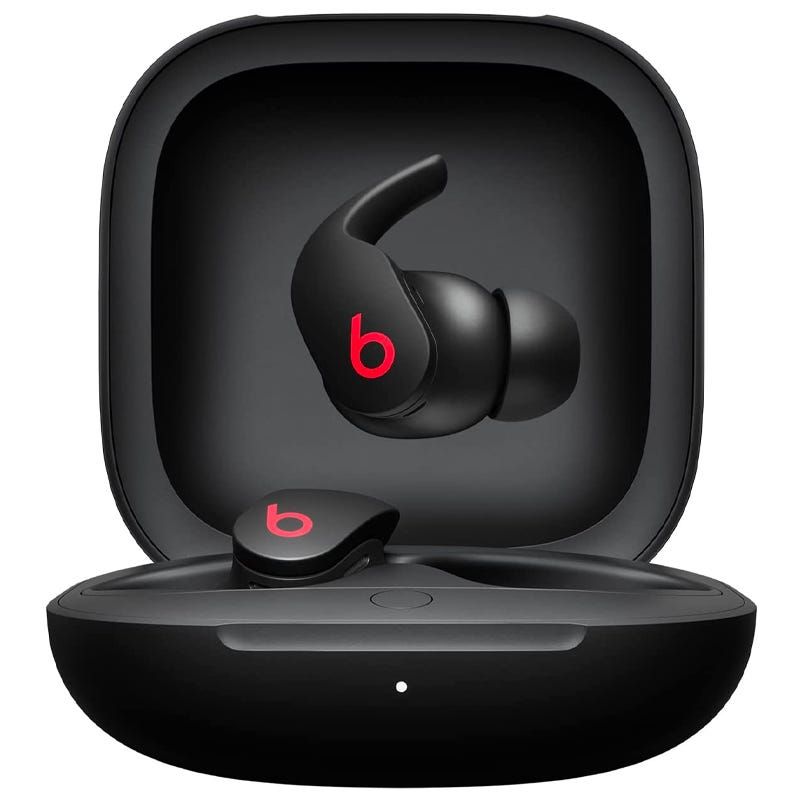 Got a guy with a rigorous workout regimen in the house? Beats Fit Pro, the new powerfully great wireless buds by Beats will keep him in the zone with rich bass beats, head-tracking technology, and a no-slip, sweat-proof design.
Beard Trimmer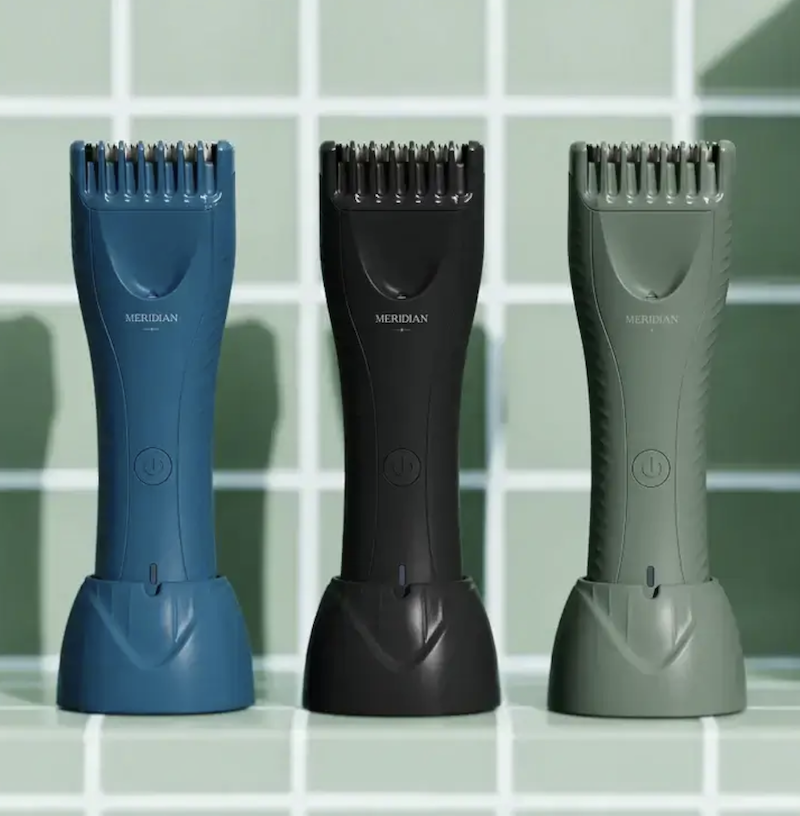 If his proudest accomplishment of the past year has been growing a beard—the one he always knew in his heart that he could grow—then celebrate the scruff by gifting him the cordless trimmer that'll keep it nice. And perhaps point him in this direction for guidance.
Sex is not a Valentines gift
The gentlemen we spoke to during this survey revealed to us that sex is not a valentines gift. The men claim that many of their lovers tend not to get them any gifts hoping to gift them in kind later on in the evening.
I hope we have managed to save some relationships with this article. Happy Valentines day.