Authorities in Turkey have issued 113 arrest warrants to construction engineers in connection with the construction of buildings that collapsed following a deadly earthquake that happened on Monday 6th in Turkey and Syria.
Like how it is in Africa, experts in Turkey all the years have warned the government over the many unsafe new buildings in the country due to endemic corruption and government policies.
The policies allowed amnesties for contractors who swerved building regulations, in order to encourage a construction boom – including in earthquake-prone regions something that has led to the collapse of thousands of buildings during the earthquake.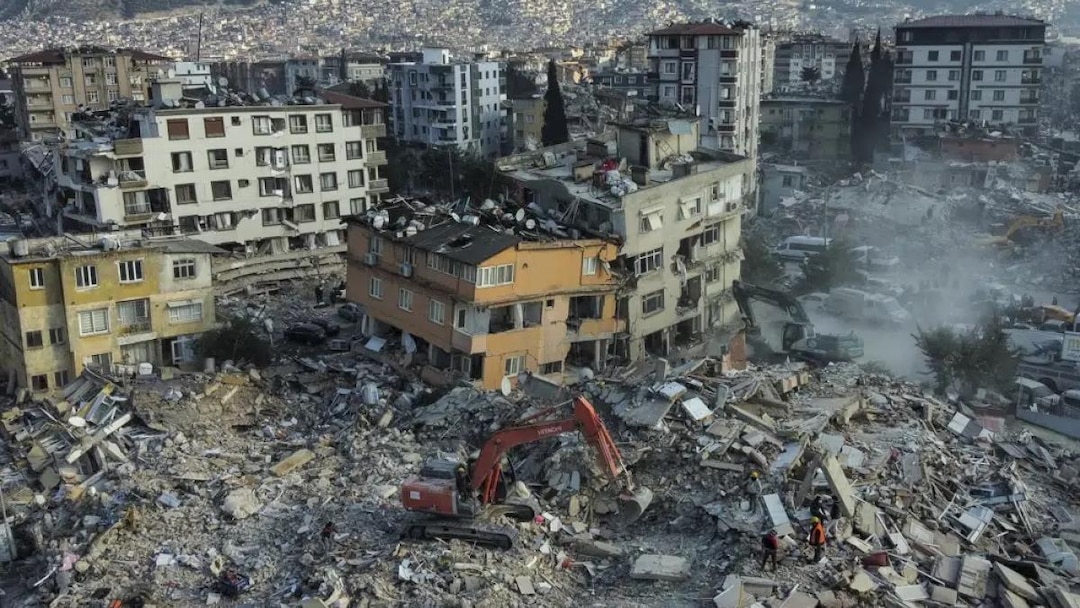 According to Turkish police at least 12 people are in their custody including a building contractor that was detained on Friday at Istanbul airport before he could leave the country and later arrested on Saturday. He is said to have instructed the building of a luxury 12-story building called Ronesans Rezidans in Antakya that killed an untold number of people.
According to Turkish search-and-rescue personnel involved in rescue efforts, death toll 34,717 on Sunday 12th. The search and rescue is still on and according to Turkey's Foreign Ministry they've been joined by 9,595 personnel from 74 countries, with more on the way.
The confirmed death toll in Syria is 4,574. This includes more than 3,160 in opposition-held parts of northwestern Syria, according to the health ministry of the Salvation Government governance authority.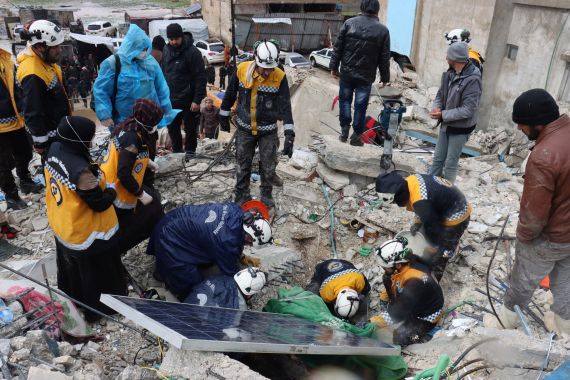 "The compounding crises of conflict, COVID, cholera, economic decline, and now the earthquake have taken an unbearable toll," Tedros Adhanom Ghebreyesus the head of the World Health Organization.
Tedros said WHO experts were waiting to enter northwestern Syria "where we have been told the impact is even worse."
U.N. Under-Secretary-General for Humanitarian Affairs Martin Griffiths, visiting the Turkish-Syrian border Sunday, said Syrians are "looking for international help that hasn't arrived."
"We have so far failed the people in northwest Syria. They rightly feel abandoned," he said, adding, "My duty and our obligation is to correct this failure as fast as we can."
President Recep Tayyip Erdogan like different people across the world, in his multiple speeches has refered this tragedy as the "disaster of the century" and calls for more rescue.