In 2019, as Kenyan President Uhuru Kenyatta served his final years for the country, a trade war ensued between Uganda and their immediate neighbours over importation of many agricultural products which included; maize, coffee and all milk products.
Tanzania too was affected by the ban that Kenya placed on the importation of the commodities sending the leaders of the trio-country tongues wagging.
Nairobi at the time contended that the agricultural products from Uganda had been adulterated and were filled with aflatoxins, especially the maize and beans.
"Test results for maize imported from Uganda and Tanzania have revealed high levels of mycotoxin that are consistently beyond safety limits, particularly aflatoxins and fumonisins are known to be carcinogenic," a statement by the Kenyan Authority said in part.
They added that over the years a number of acute and chronic aflatoxin related illness cases had been recorded in Kenya including deaths.
In a strong worded response, Minister for the East African affairs, Ms Rebecca Kadaga described the move as "a total failure on the Kenyan side to uphold the commitments of the East African community."
After a series of negotiation processes, the ban was lifted although the parent reason for the ban was never explained.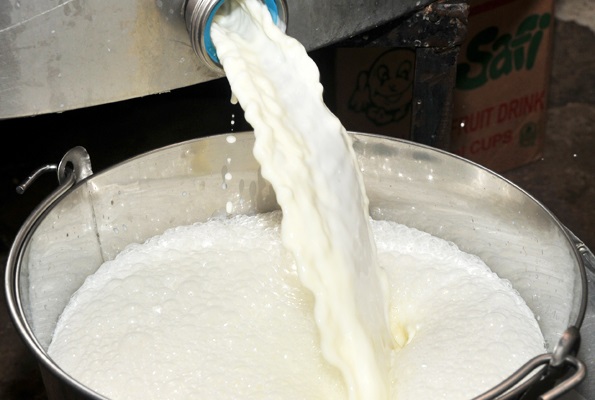 Barely 10 months after the ban was lifted, Kenyan new government of William Ruto last week announced a similar ban on the importation of milk and other products from Uganda.
They say, this time round, their decision to ban agricultural imports from Uganda is hinged on a move to control the prices for their local agricultural producers against foreign competitors.
Ms Margret Kibyogy, the Kenya Dairy Board Managing Director in a statement to Kenya's allied suppliers of milk products said that they anticipate long rains and have therefore stopped the importation of milk powder to cushion the industry from surplus production and low producer prices and that have temporarily suspended the insurance of these import permits until further notice.
"We will however continue to monitor the production and demand for milk and milk products in the country and advise the government accordingly," Kibyogy added.
In July 2000, Uganda and Kenya joined the East African Community as one of the funding members of the body (EAC). Kenya hosts the Lake Victoria Basin Commission (LVBC) and the Lake Victoria Fisheries Organization (LVFO), both institutions of the EAC mandated with coordinating sustainable development in the Lake Victoria Basin and its neighborhoods and therefore, all partner states are compelled to agree to moral legal movements to observe the common market protocol of the EAC that promote freedoms and rights such as free movement of goods, free movement of persons, free movement of labor / workers, right of establishment, right of residence, free movement of services, free movement of Capital.
The private sector in Uganda has protested Kenya's move to ban the importation of milk and other milk products saying it contravenes regional trade agreements.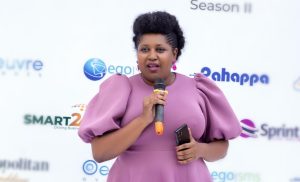 Ms. Sarah Kagingo the Vice Chairperson of the private sector Foundation Uganda (PSFU) said the ban by Kenya contradicts the regional trade protocols.
Ms. Kagingo says, "Kenya's ban on importation of our products is not new, if it's not milk, its eggs or grain. The ban contradicts the EAC trade protocols, the Common Market Protocol on free movement of goods and services, as well as the agreement that established the African Free Continental Trade Area (AFCFTA)."
Ms. Kagingo adds, "Regional trade should be the cornerstone of EAC Partner States' policies. Our countries signed the Common Market Protocol in 2009 which came into force in July 2010. However, the practice often contradicts what was ratified, and businessmen engaged in export need handholding. We, in partnership with the Ugandan government, have held several business summits to, among others, resolve barriers to trade and travel."
Speaking to News 24/7 in a telephone interview, Mr. Francis Muhire an economist said, "Today we are at a point of a common market and we shouldn't be listening to these stories that this country banned the others products because we are about to graduate to a single currency monetary union, so if there is any member state banning certain goods not to cross boarders, definitely the other country whose goods are banned should go to court."
He added that Kenya used to export more to Uganda than Uganda was exporting to Kenya but now Uganda appears to be exporting more than importing from Kenya.
Prof. Alex Thomas Lijjo,an economist from Cavendish University told News 24/7 in an interview that, "When you go into an agreement for free trade, we trade freely, those are the rules of the game that we have laid out,".
He said what Kenya has done to block Uganda's milk produce is like when you are marrying and then you see a beautiful woman then you say, "I have seen another beautiful woman, I think I am going to dissolve my marriage."
"The rules have to be followed unless there is a question on quality, the fact that Kenya expects heavy milk production because of the coming long rain should not mean that they can rubbish their trade partners because they can also retaliate but there should be a complete resolution mechanism to solve this issue Prof. Lijjo added.
News 247 has tried to reach the EAC Secretariat and Ministry of East African Community Affairs in Uganda on this matter but futile however it is not yet proven how the government of Uganda and the EAC will have to curb this challenge.
BACKGROUND
When Uganda fell into a political crisis years after growing a self-government, Kenya's Dairy and industry monopolised the Ugandan market. However after the crisis and the economic recovery in the 1990s in the mother country Uganda, diary production rose from 0 to 3 billion liters per year fastest, catching up with Kenya at 5 billion liters per year. The increase in Uganda's milk production was due to the presence of peace and stability brought about by the ruling government in 1986, the presence of arable land and low cost pasture based system making Uganda produce a liter of milk less at about 50%, a reduced cost than Kenya's production costs of the same liter.