Break Free Youth Outreach Project is an innovative youth-focused initiative orchestrated by Ugandan professional footballer, Sendi Ian, through the esteemed Sendi Foundation.
The resounding success of this event was realized in the Kampala suburb of Lugujja, on the dates of August 26th and 27th, 2023.
This is a six-sided football tournament that saw ten esteemed teams enthusiastically participating, each driven by a commitment to excellence and a shared cause: the unification against the challenges of Homosexuality.
Within this spirited tournament, teams like Sparta 09, Musoke FC, Alpha Talents, Titans FC, West Coast FC, Natete United, West Coast B, All Winners FC, Giants Academy, and Los Angeles UG showcased their prowess. These teams into two pools, A and B.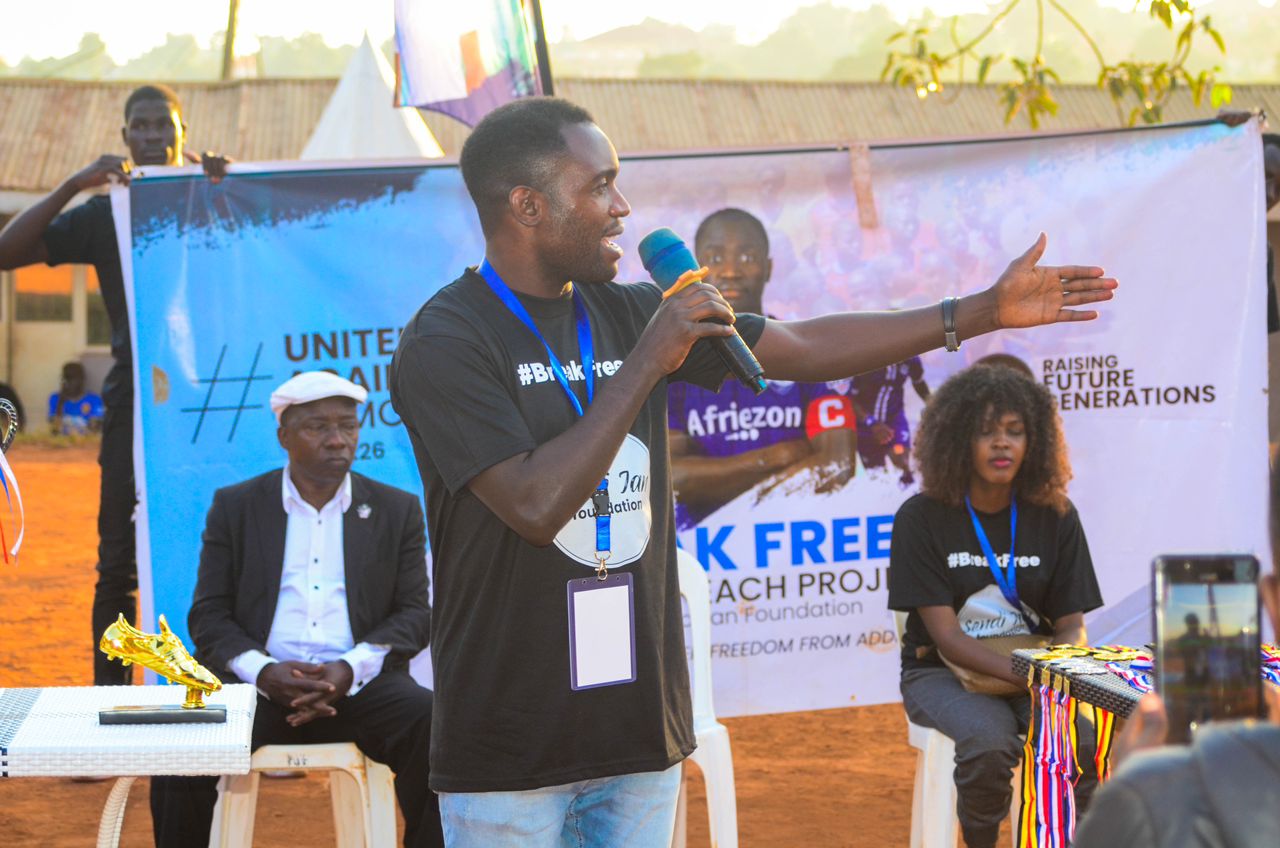 As the battle for supremacy progressed, Natete United demonstrated their mettle by securing a place in the final four, facing off against the formidable Musoke FC. The semi-final witnessed a masterful performance by Natete United, who were victorious in a 2-0 win courtesy of a remarkable brace by Oyirywroth Pius.
The other semi-final between Sparta 09 and West Coast B unfolded as an equally gripping encounter that ended in a 2-1 victory for West Coast B.
The climactic crescendo of the tournament was the eagerly anticipated final between Natete United and West Coast B.
In a fiercely contested final match that left spectators on the edge of their seats, Natete United and West Coast B showcased their prowess and unwavering determination. It was all goalless at halftime but in a thrilling twist, the usual suspect, Oyirywroth Pius of Natete United seized the moment and netted a decisive goal with just ten minutes to full time.
Natete United pulled off an entertaining game filled with captivating skills that not only secured their victory but also left spectators yearning for more. When the final whistle blew, Natete United emerged triumphant over the resilient West Coast B.
"I decided to put games here not any other place because this is home and these my people." The director of Sendi Foundation, Mr. Sendi Ian said before he added
"The campaign is United Against Homosexuality because have moved to various places around the world and this vice is very dangerous. I felt it important to start up such a campaign."
Natete United's exemplary performance culminated in a well-deserved championship victory, marked by a prestigious trophy and a substantial cash prize of six hundred and fifty thousand Ugandan shillings.
Recognizing excellence on an individual level, Oyirywroth Pius of Natete United was honored as the Most Valuable Player of the tournament, applauding his remarkable agility and skill.
With resounding success and community impact, the Break Free Youth Outreach Project reaffirms its commitment to fostering positivity among the youth. This visionary initiative, which resonated profoundly in its inaugural edition, is poised to become an annual event enriching various communities across the nation.