Mbale has given Uganda many things, the great mountain Elgon, the wonderful bamboo shoot delicacy Amalewa but the biggest of them all is the gift of Kadodi Music and when I learnt that we were headed to Mbale, I couldn't wait to listen to Kadodi.

When we arrived in Mbale, bodaboda men welcomed the convoy and followed us through the city to Mbale Resort, our first stop over in this adventure.
At the resort where we would later spend the night, we were welcomed by dancers performing Kadodi Music.

It is like this music has a charm because it pulls you in. The minister couldn't resist it, all officials we were with joined in on the dance.
The celebrities joined in and at this point, I also tucked my notebook and equipment away and got to the centre to join in on this Kadodi frenzy.
What is kadodi?
The kadodi , a traditional dance of the Bagisu people has broken boundaries and is now danced to from all ends of the country.

This dance is traditionally performed during the Imbalu(Circumcision) ritual which is a rite of passage for boys into manhood.

It's played for Imbalu candidates and escorts (basinyisi) who dance along as they move from one village to another as demanded by the custom.

The energetic dance is characterised by energetic jumps and a high pitched drums called "Tsing'oma". that gives rythm to the dancers, for most ugandans all they need is that small rythmic drum's sound to know that it is kadodi time.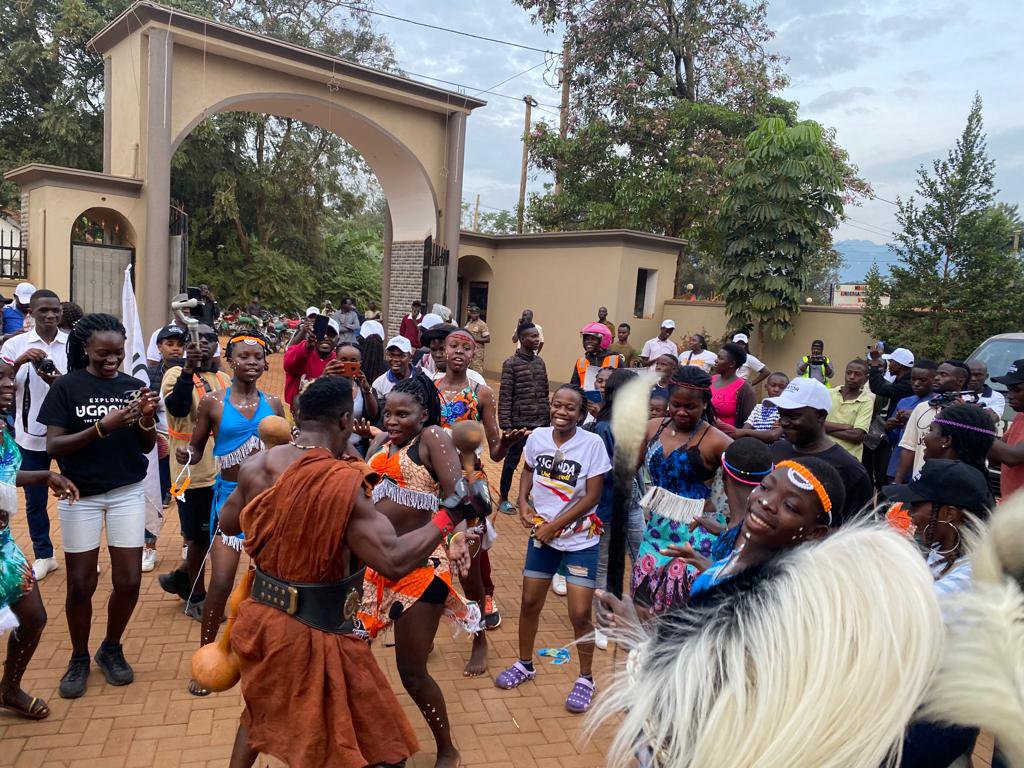 The standard Kadodi drums are four – The Big Bass Drum (Kumbuka) played with hands, The Solo Drum that is played with a stick, The Rhythm Drum played with hands and The Smaller High Pitch Drum (Ingalalasa) played repeatedly while lifted it up. Also, the Shaker and Flute (Kumulele) add to the drums for completeness. Women are not allowed to play the drums. It's also a taboo for them to sit on them.
The Kadodi drums are made out of strong cut-out steel tins covered on the flat sides with cow skins. Before the drums are played, they are dried in the sun or smoked with dry banana leaves (Kamasatsa) to ensure that they are warm enough to produce that quality sound that can be heard by anybody who is miles away. When they are very hot, water is applied to soften them to a desired level. On the sides of the drums are tighteners/tuners.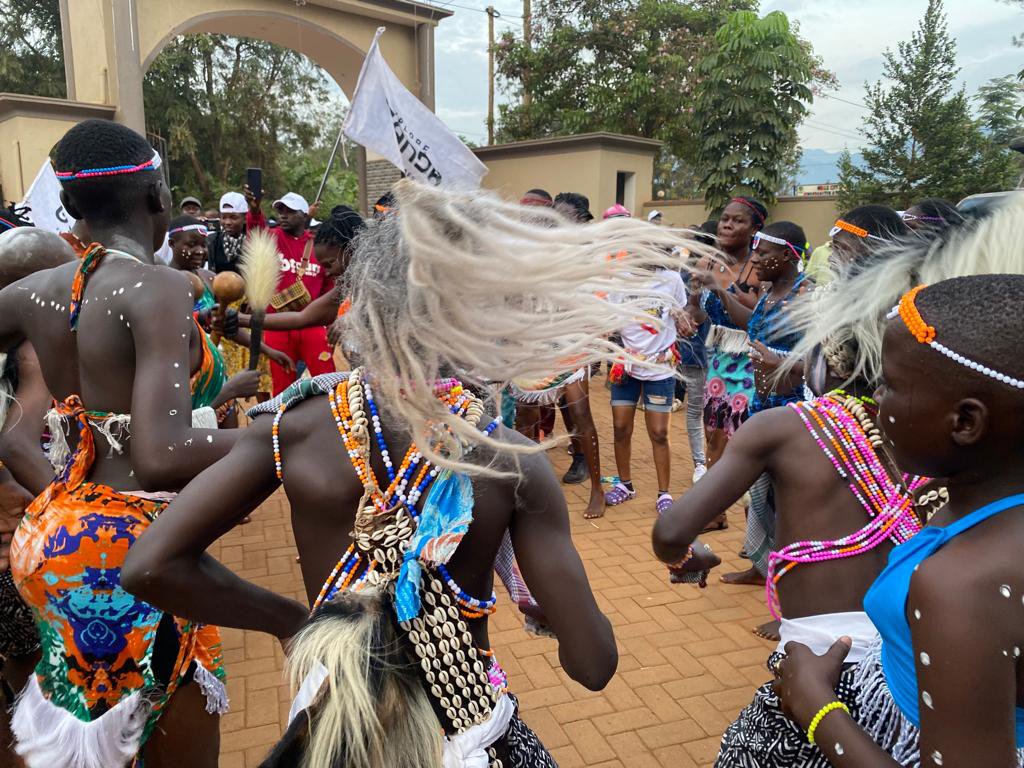 Kadodi drums are designed to produce a musical sound that incites imbalu candidates and escorts to dance as they move within communities. Heavy relentless gyration from head to shoulder to waist to toes is displayed by young ladies as they dance along the streets of Masaabaland. Boys and girls wrapped with "bibenga" (tie their waists with banana leaves) can create stages where they dance-paka-chini/mwaga to the inviting beat of kadodi.

State Minister of Tourism Martin Mugarra Bahinduka said this is a trip to put the elgon region on the world map as a hub for tourism.
"We want to use this opportunity to showcase the Elgon region . Showcase what is in this area and the potential of tourism with a number of partners willing to explore And tourism is an area that employs more people." he said