In pomp and color, revelers thronged the arguably trickiest venues in a surprise and put up what many could easily describe as flawless show as Spice Diana lit up her Siri Regular show.
But perhaps others knew that this was the moment for the charming diva in Spice to nail it, especially when musician-cum-politician Bobi Wine pined the songbird's show on his social media platforms.
Although her performance was regular, the stage and turn up spoke volumes about how much she has grown in the industry.
Many have attributed this success to the fact that the show had enough time of being thrashed to people's faces through adverts, influencing and talking about. They also say that the stage that was advertised almost 24 hours to the show invited many people and the fact that Bobi Wine was involved also made the turn up such a success.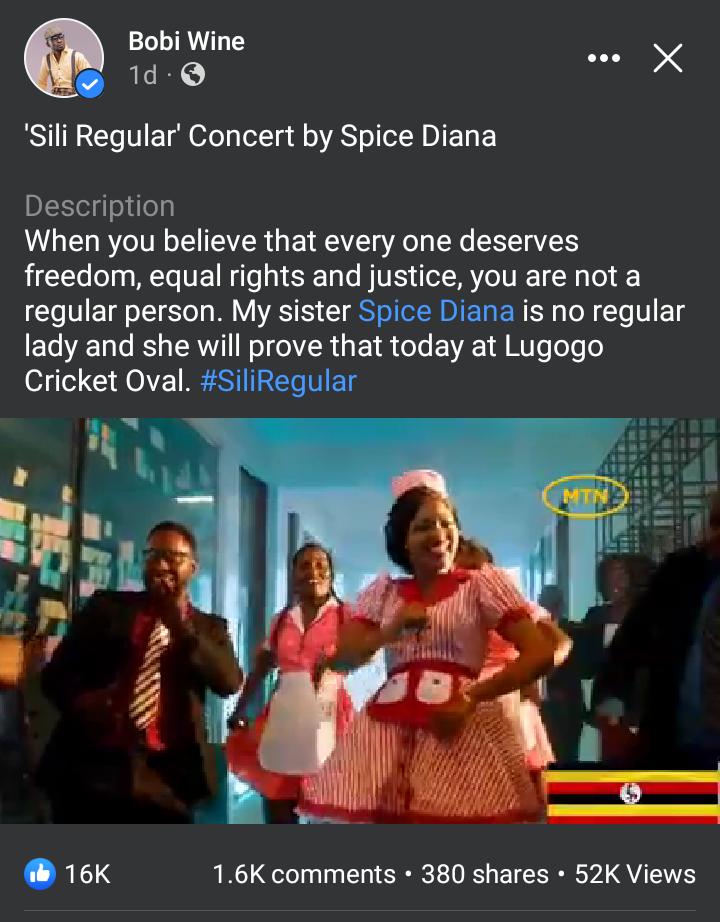 Earlier spice Diana said 'I decided to have a concert at Lugogo Cricket Oval not to brag or prove anything.
"I will not care if only 10 people come or 100 or 10,000, as long as everyone is comfortable and happy …," she said moments before the show.
The throng that made it to the show was flummoxing because no one knew where these people all of a sudden showed up to the show.
In the crowd cheering most was Barbie Kyagulanyi who afterwards climbed on the stage to make a speech during musician and acknowledge Spice Diana for the good work as a local artist.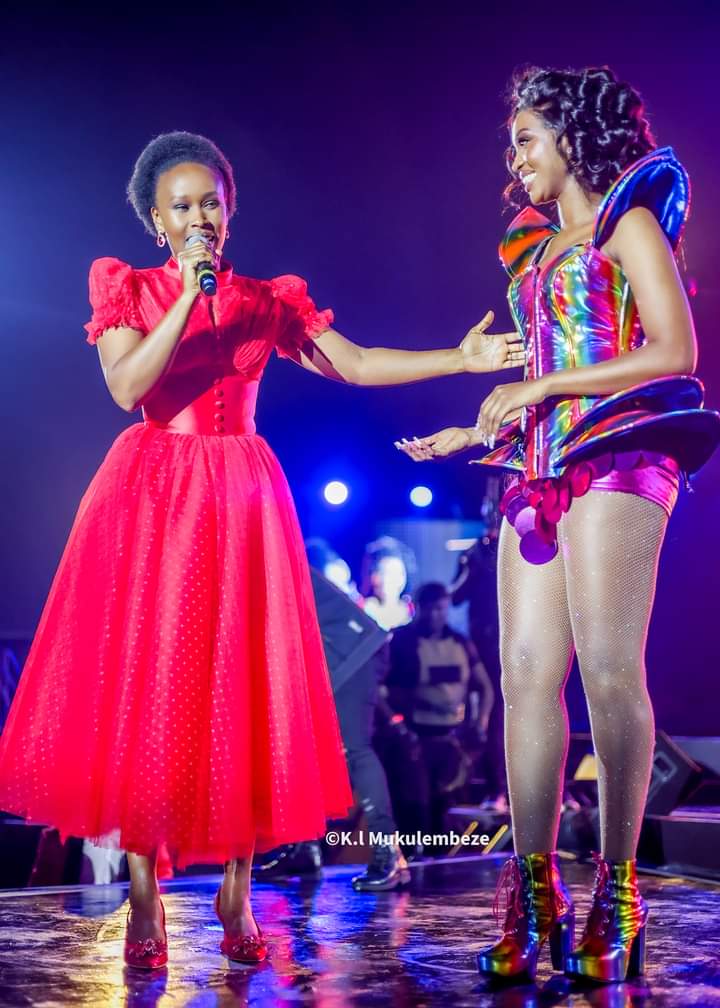 With all this spice Diana decided to perform to her full capacity along other artists and comedians Madrat and Chiko  that left  all fans  satisfied and chanting for more even at the closure.
From her first song to the final latest hit, everyone hang their breath with ecstasy and they sang along…swaying their bodies and hands along.
Thanks to the sponsors ATS Events for an outstanding stage in the history of local concerts , MTN UG , Bell , lato milk , Bukedde – the vision group